China is Open to deepen trade and investment ties with Brazil, and expects South America's largest economy to ensure a "non-discriminatory business environment" for its companies.
In an interview with Brazilian newspaper O Globo, Chinese ambassador in Brasilia, Yang Wanming, acknowledged that in 2020 the pandemic "made it difficult" for business visits, trade negotiations and technical visits to projects, but also that this "is momentary".
China has opened more than 2,500 companies in Latin America, invested more than USD 430 billion and created more than 1.8 million jobs in cumulative terms, Yang added. In financial cooperation, USD 22 billion of a USD 35 billion credit line for the region has already been applied.
In Brazil, Yang said, China has accumulated investments of more than USD 80 billion in sectors such as agriculture, energy and mining, infrastructure, telecommunications and electricity, creating more than 40 thousand direct jobs.
"Last year, despite the challenges posed by the pandemic, Chinese companies increased their investments in infrastructure projects, new energy, agriculture and other fields. This demonstrates the confidence and enthusiasm that Chinese entrepreneurs have in Brazil. In the context of the pandemic, it is even more pertinent to consolidate and expand these investments", the diplomat added.
"We hope that the Brazilian side will continue to provide Chinese companies with an impartial, open, transparent and non-discriminatory business environment," Yang said.
The Chinese diplomat, who in the past used social media to respond to critical comments about China from members of the Jair Bolsonaro government, underlined in the interview that the two countries are "global strategic partners" and that China intends "firmly" to deepen relations "with a coherent policy" and maintains "fluid communication and frequent coordination with the federal government" and other entities.
"We look forward to working with the Brazilian side to implement the important consensus of the two heads of state on bilateral relations, to consolidate and expand pragmatic cooperation" he said.
The growth of the Chinese economy "will certainly provide Brazil with greater space for its quality products, technologies and services", said Yang, inviting "more Brazilian companies to expand their investments in China, especially in emerging sectors".
The two countries can also strengthen cooperation in technological innovation and green and low-carbon industries and "expand the frontier of pragmatic cooperation to new fields, such as artificial intelligence, Internet of Things, 5G, smart cities and biotechnology", he said.
Asked about support to Brazil about the covid-19 pandemic, Yang highlighted the support given to South America's most populous country, particularly in terms of local vaccination.
"This reflects the great importance that China attaches to Sino-Brazilian relations and the friendship it has with the Brazilian people", said the diplomat.
Brazilian Lawmakers Call for Chinese Assistance With Pandemic
With covid-19 spreading in Brazil in the last few months, China has been sought by Brazilian parliamentarians and government officials, in order to reinforce support to the country. Yang warns that "there is a major imbalance between supply and demand for vaccines all over the world", and that "domestic demand in China is also huge", but that authorities are working so that Chinese manufacturers can deliver IFA (pharmaceutical ingredients) for Sinovac and AstraZeneca vaccine production in Brazil.
Photo: Brazilian president Jair Bolsonaro (left) and Chinese ambassador Wang Wanming (right)
Other articles
Brazil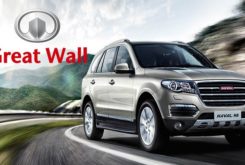 30 November 2022
China's SUV maker GWM to launch Brazil-made model in the first quarter of 2023
Brazil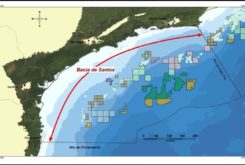 30 November 2022
CNOOC buys additional 5% stake in Buzios oilfield for USD 1.9bn