With relations between the Brazilian Presidency and China fraught after a series of incidents, the South American country´s lawmakers are using their Goverment functions to try to mend ties and get Chinese support to fight the covid-19 pandemic.
The President of the Brazilian Parliament Chamber, Arthur Lira, wrote this week to Chinese ambassador Yang Wanming, saying that the Brazilian government "is not only the Executive, but also the Legislative and Judiciary".
"Therefore, also on behalf of the Brazilian government, as President of the Chamber, I would like to reaffirm the permanent commitments with the Government of the People's Republic of China, in favor of interests of our peoples", says Lira, who also participated in a videoconference with Yang,
"I want to say that the permanent interests of these two great nations have never been and cannot be affected by circumstances, by ideologies, by individualisms (but) only for the national interest and for the well-being of our peoples. China is our biggest trading partner and Brazil respects China, which deserves our recognition as I am sure that China respects our Brazil", wrote Lira.
President Jair Bolsonaro has deprecated the Chinese-made covid-19 vaccine and some of his Government members have blamed China for the pandemic, leading China´s embassy to respond.
In his letter, Lira asked the Chinese for supplies and vaccines "at this serious moment" of the health crisis in Brazil.
Over 266 thousand people have died in Brazil because of the covid-19 pandemic, and daily averages have been rising.
In the letter, Lira calls on China to have a "friendly, humane, supportive look and help" the country "overcome the pandemic, by offering inputs, vaccines, all the support that this great partner from China needs at this moment".
"If we do not mass vaccinate the Brazilian population, we will not come out of this serious situation of the pandemic. It is important that we have access to all vaccines produced in the world," wrote the president of the Chamber.
The president of the Brazil-China Parliamentary Front, Fausto Pinato, who also participated in the videoconference with the ambassador, forwarded a letter to the Chinese president, Xi Jinping.
In the text, the parliamentarian asks for support for Chinese vaccine-producing laboratories to enter into partnerships with Brazilian pharmaceutical companies to supply immunizers in the country.
Brazil to buy 30 Million More Doses of China's Sinovac Vaccine
Other articles
Brazil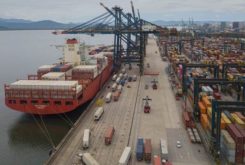 19 September 2023
China Fuels Record Brazilian Agricultural Exports
Brazil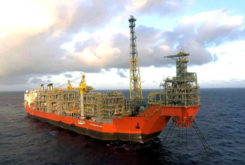 15 September 2023
New FPSO Arrives at Brazil´s Mero Oil Field Co-Owned by China´s CNPC and CNOC