Environmental concerns have taken center stage in Chinese policy, with implications for agricultural buys from Brazil, according to the president of the Brazil China Chamber of Commerce and Industry.
"Climate became a priority for both Xi Jinping [president of China] and Joe Biden [president of the United States]. China will be carbon neutral by 2060, it's already making progress on that, and the concern includes trade agreements. China prefers to buy from those who have traceability and who defend ecology", Charles Tang told Globo Rural.
Other than cutting carbon emissions, China recently opened a carbon market, for the purchase and sale of carbon credits, and ended all Bitcoin mining, due to excessive energy consumption, the president of the Brazil China Chamber of Commerce and Industry added.  China, Tang says, is also developing uranium-free nuclear power plants, in addition to leading wind and solar power, aiming to be carbon neutral by 2060.
According to Tang, Brazil "continues to be one of the countries with the least carbon emissions in the world, with clean energy, mobility", in spite of fires in the Amazon forest.
"Logically, China, as world ecology champion, will prefer to buy traceable grains and meats that have nothing to do with the fires [in the Amazon] . But, unlike the United States and Europe, it will not get involved in the internal affairs [of Brazil] At this time, China can reduce purchases, but it is unable to stop buying from Brazil, especially with this trade war between China and Australia", Tang says.
The Chamber of Commerce president adds that political disputes between China and Australia have been detrimental from Chinese buys from Australian producers, and have led the Asian giant to "invest heavily in Africa as an alternative". "My biggest fear is that if non-patriotic Brazilians continue to attack their own interests, offending China… I don't want Brazil to be Australia", Tang warns.
Other articles
Brazil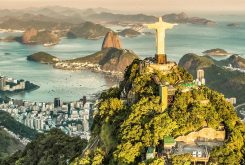 22 October 2021
China Sees Brazil as "an Important Player" in Belt and Road Initiative
Brazil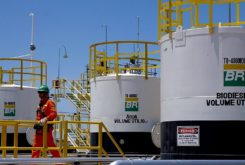 19 October 2021
Brazil's Petrobras Aims Buzios Oil at Chinese Market