Agricultural commodity prices are rapidly increasing, driven by strong Chinese demand, benefiting African and South American producers of palm oil, coffee, maize and rice.
According to the findings of the latest CyclOpe report on commodity markets, during the pandemic agricultural commodities saw a rise in prices, namely palm oil (+28%), rice (+16%), coffee (+8%) and cocoa (+1%). The exception is cotton (-8%).
CyclOpe expects that commodity prices will continue to rise in 2021, particularly for all agricultural products: +26% for palm oil, +20% for coffee, +20% for maize, +11% for cotton, +5% for rice and +1% for cocoa.
The markets are therefore on the lookout for information on insufficient stocks – for example, for oils at their highest level in 10 years – and on China's appetite – for cotton, for instance – which is on the rise again. Finally, they are also interested in products that are in excess of supply over demand – for example, cocoa.
Regarding tropical wood, and thanks to Vietnam in particular – which "has established itself as a major player in the timber trade", according to CyclOpe – the prices of logs and processed products have continued to rise.
But Central Africa's decision to stop exporting logs from 2022 and to develop local processing is changing the situation. Gabon even intends to become the world leader in processed tropical wood by 2023.
The timber market will be affected in the coming years due to efforts to tackle global warming. This is because large international companies want to achieve carbon neutrality by offsetting their greenhouse gas emissions. They hope to accomplish this by planting millions of hectares in tropical forests, where trees can grow and be harvested much more quickly.
Other articles
Angola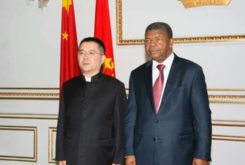 28 November 2022
China to strengthen "strategic alignment" with Angola in human resource training and youth employment
Angola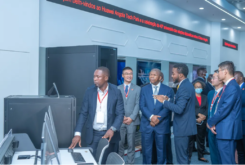 16 November 2022
Huawei "Tech Park" in Luanda to train 10,000 Angolans