The 'Golden Visa' scheme in Portugal, that has attracted billions in investment from Chinese nationals, will be limited to the country's interior from July, leading to a rush in applications.
The Golden Visa Program in Portugal will be ending in the most popular regions, such as the main cities of Lisbon and Porto, as well as the coastal areas of Algarve, Silver Coast and Setubal.
According to the Portuguese press, there is also the possibility of Portugal raising the investment thresholds for property purchase.
The current investment amount is EUR 500 thousand in high density areas, and EUR 400 thousand in low density areas such as the Algarve, for properties less than 30 years old.
For older properties in need of refurbishment, investment amounts drop to EUR 350 thousand in high density areas, and EUR 280 thousand in low density areas like the Algarve.
Many foreign nationals have applied for the Golden Visa as a way to gain EU citizenship.
In more than seven years – the ARI program was launched in October 2012 – the accumulated investment until last July totaled 5.4 billion euros, with the acquisition of real estate totaling 4.9 billion euros. By nationality, China leads the way in granting visas (4,652), followed by Brazil (956), Turkey (433), South Africa (370) and Russia (340).
Photo: Lisbon, Portugal
Other articles
China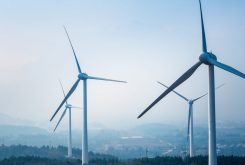 03 March 2021
EDP Renewables to Raise EUR 1.5 Billion From Investors
China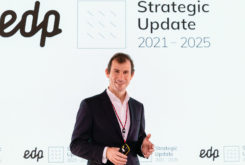 01 March 2021
Portugal's EDP Group Targets Energy Storage, Green Hydrogen