Fujifilm's Global Service Center in Portugal will be "Europe's largest" for the Japanese multinational, serving 25 countries.
Located in Vila Nova de Gaia, in the Porto district, the new facility was presented this week and is divided into two service areas, the Camera Repair Service (CRS) and the Endoscopy Service Centre, and represents around 20 "highly specialized" jobs.
"At the moment, the Global Service Center in Portugal is the largest in Europe and our objective is to continue to strengthen our competitive position, attracting more service centers to the country", said Fujifilm's director general for Portugal and Spain, Peter Mosque.
Portuguese textile manufacturers expect stronger demand from Japan
The official stressed that "the CRS is yet another center of specialized services" that Portugal managed to capture and that it will "provide specialized services to dozens of countries in Europe, Africa and the Middle East".
According to Pedro Mesquita, the endoscopy equipment repair center "secures around 300 repairs per month for Portugal and Spain", with the group's plans to extend to France and Italy.
In Vila Nova de Gaia, said the head of the CRS, Bruno Dias, about 1500 repairs are carried out monthly. Fujifilm has other centers in the UK and in Poland.
Portugal Invites Japanese Companies to Bid for New Terminal at Port of Sines
Pedro Mesquita also stated that one of the next steps is to strengthen capacity in veterinary endoscopy.
Fujifilm has been in Portugal since 1967 and currently has around 150 employees, with more than 3,800 employees worldwide and a turnover of more than EUR 1.8 billion.
Other articles
China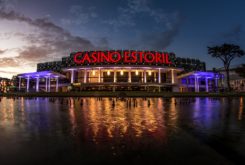 03 February 2023
Ho family´s Estoril-Sol ensures concession of casinos in Portugal for 15 years