Portugal's minister of Foreign Affairs, Augusto Santos Silva, has invited Japanese companies bid for the contract to build a second container terminal at the deepwater port of Sines, south of Lisbon.
The invitation was made last week during a visit to Lisbon by Japanese foreign minister Toshimitsu Motegi, the first visit by a Japanese foreign minister to Portugal in 18 years, on the occasion of the 160th anniversary of the establishment of diplomatic relations between the two countries.
After the meeting, Santos Silva said Japan "is currently one of the largest foreign investors in Portugal", present "in the automobile, agri-food and energy sectors", and tht Japanese investment "has contributed greatly to the growth of the economy and employment.
"That is why I took advantage of this meeting to convey to the minister the request to publicise to Japanese companies linked to the port sector Portugal's interest in seeing Japanese companies and international consortia in which Japanese companies are present bidding for the tender that is underway for the second terminal at the port of Sines", the Portuguese minister said.
The Japanese minister did not refer directly to Sines, but said that he had broached the issue of "several economic projects" in the meeting through which he hoped that the two countries could "further strengthen economic relations."
Motegi highlighted values shared by Portugal and Japan such as "the order of the maritime space, freedom, democracy, human rights, respect for the law" and expressed an interest in deepening the discussion on cooperation with Africa.
At the meeting, Santos Silva said, he had also informed his guest that Portugal's parliament would shortly ratify a strategic partnership agreement between the European Union and Japan, and that Portugal would support Japan's candidacy for the International Court of Justice.
The bid for the construction of the new Vasco da Gama terminal at Portugal´s Port of Sines has been delayed until April 2021, according to the administration. The c. EUR 600 million project, which the Government of Portugal wants to include in China´s Belt and Road initiative, is expected to have bids from major international companies, including from China.
Photo: Foreign Ministers of Japan, Toshimitsu Motegi (left) and Portugal, Augusto Santos Silva (right)
Other articles
China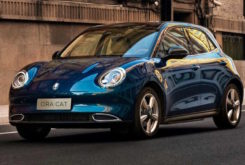 30 November 2023
Great Wall Motor Eyes Portugal in European Expansion
Brazil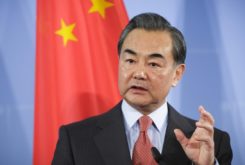 30 November 2023
Chinese Foreign Minister Calls for Lifting China-Brazil Ties to New Level