The China-Africa Cooperation Forum (FOCAC 2021), to be held later this year, will "bring a new plan for the future development of China-Africa relations", according to the Chinese ambassador in Cabo Verde.
In an article published on local press, ambassador Du Xiaocong (pictured above) says China is willing to take the opportunity at FOCAC 2021 "to work with Africa to make greater contributions to building a community for the health of humanity".
Exemplifying the "partnership" between China and Cabo Verde in the fight against the covid-19 pandemic, Xiaocong says that since the Covid-19 outbreak in the African country, eight Chinese doctors of the medical team sent by China have been at their posts at the main hospital in the capital, Praia.
The diplomat also highlights the project to build the new campus of the University of Cape Verde and the social housing project on the island of São Vicente, financed by China, despite some Chinese engineers and technicians being infected with Covid-19.
Furthermore, he says, vaccines donated by the Chinese government arrived in the African country, and that the head of government "sincerely thanked China for providing assistance" for the pandemic.
"Currently, the Cabo Verdean government is speeding up the national vaccination plan. With support from China and other international partners, Cabo Verde is confident of reaching the goal of vaccinating 85% of the country's adult population this year", Xiaocong adds.
Debt Forgiveness and Infrastructure Financing to Top FOCAC 2021 Agenda
In July, the government of Cabo Verde vaccinated around 600 Chinese people living in Praia. Chinese citizens on other islands were also vaccinated.
Chinese authorities also provided for the vaccination of Cabo Verdean citizens in China, "another vivid manifestation of the two countries working together to fight the epidemic", the diplomat said.
"In order to support the development of Cabo Verde's medical and health services, I recently signed a cooperation document with the Minister of Foreign Affairs for the Project for the Construction of the Maternity Hospital at Dr. Baptista Sousa Hospital in São Vicente", Xiaocong states.
Other articles
Cabo Verde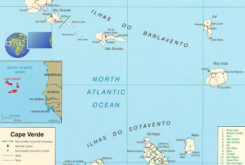 25 November 2022
Japan and China finance with EUR15 million health facilities in Cabo Verde
Cabo Verde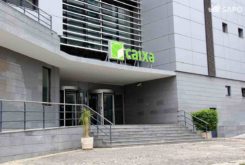 21 November 2022
Cabo Verde wants to privatise nine public companies by 2026