Equatorial Guinea, Cabo Verde and Portugal will lead GDP growth in 2022 among lusophone countries, according to the International Monetary Fund (IMF).
Equatorial Guinea, African oil-producer which is the newest member of the Macau Forum (pictured above) is expected to grow 6.1% this year, recovering from a GDP drop of 3.5% last year, but is expected to go back into negative figures next year (2.9%), according to the newly-released IMF´s Regional Economic Forecasts,
Cabo Verde is predicted by the IMF to grow 5.2% this year and accelerate to 5.8% next year. Guinea-Bissau is should grow 3.8%, Angola 3%, Mozambique 2,7% and São Tomé e Príncipe 1.6%. In this group, all are expected to accelarate in 2023.
Equatorial Guinea to become Forum Macao's 10th member nation
Portugal will grow 4% this year, according to the IMF, which is now more pessimistic on European economies in general, due to the conflict in Ukraine.
Previously, the IMF predicted a 5.1 % growth for Portugal, which is recovering from an acute drop because of the covid-19 pandemic in 2020.
Regarding inflation, the IMF now points to 4% this year, a sharp upward revision from the 1.3% previously expected.
Slowdown in Chinese Economy to Drag Brazil GDP, Central Bank Says
The IMF slightly improved the forecast of economic growth in Brazil to 0.8% and estimated that the Portuguese-speaking economic giant will have an inflation of 8.2% this year.
According to the World Economic Forecasts, in 2023 Brazil is expected to grow 1.4%, far below the 4.6% in 2021.
Other articles
Uncategorized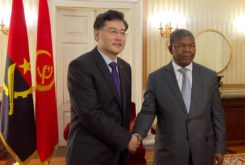 15 January 2023
Angolan President highlights success of projects supported by China
Uncategorized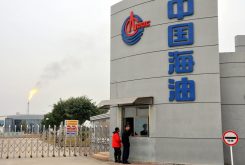 28 December 2022
China´s CNOOC awarded exploration rights to five hydrocarbon blocks in Mozambique