Eight start-up companies taking part in China-Brazil Innovation Week were selected to join the incubator of the China International Import Expo (CIIE) to be held later this year in Shanghai.
Shanghai hosted again this year the China-Brazil Innovation Week connecting start-up companies from Brazil with potential Chinese partners and investors in the fields of agriculture, energy and green tech.
The innovation week has been held for three years and is organized by the China Association for Science and Technology. This year's event focused on agricultural, energy and environmental technologies and was also supported by Brazil's agriculture and energy ministries.
Brazil Picking 15 Startups for II China-Brazil Innovation Week
The China -Brazil innovation week attracted some of Brazil's best tech start-ups, seeking to benefit from the huge Chinese market.
Marcelo Baumbach, Consul-General of Brazil in Shanghai, told CGTN that the South American country´s trade surplus with China is important for its balance of payment and that "helps promote more jobs and growth in Brazil".
"At the same time, China is one of the main investors in Brazil, especially in the energy and infrastructure sector. We intend to pay special attention to those areas that are vital", Baumbach said.
Brazil and China to Collaborate on 5G, Digital Economy and Vaccines
Pablo Machado, Global Executive Director, China Business, at Suzano said China- Brazil innovation forum "is a great platform for strengthening scientific and technological exchange between the two countries and companies from the two countries with mutual cooperation on innovation, science and technology."
André Palma, CEO of Asel Tech, Brazil highlighted that lectures from investors "help a lot to give us tips on how to get in China, to find out the best partnership."
Other articles
Brazil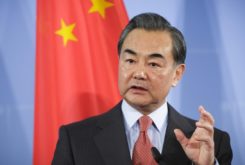 30 November 2023
Chinese Foreign Minister Calls for Lifting China-Brazil Ties to New Level
Angola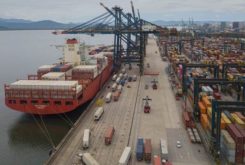 28 November 2023
Sino-Lusophone Trade Dips Again in First Ten Months of 2023