In their first exchange, Brazil´s new foreign minister and China's state adviser and foreign minister, agreed to strengthen collaboration on 5G, digital economy and vaccines.
Wang Yi, China's state adviser and foreign minister, said on Saturday that China wants to work with Brazil to promote its comprehensive strategic partnership in order to continue making new progress.
After a telephone conversation with Carlos Alberto Franco França (pictured above), Brazil's new foreign minister, Wang said that as major developing countries, representatives of emerging economies and partners in the BRICS, China and Brazil are important forces in driving the world's multipolarization.
China, according to Wang, always values ​​and develops relations with Brazil from a long-term strategic perspective, placing Brazil among its priorities.
China-Brazil Relations Expected to Improve with New Head of Brazilian Diplomacy
China strongly supports the Brazilian government's efforts to contain the pandemic and restore its economy, said Wang, adding that China, within its capacity, wants to continue vaccine cooperation with Brazil to satisfy its urgent need.
According to a statement, the Chinese minister said that the economies of China and Brazil have obvious complementary advantages and great growth potential, and that cooperation is of fundamental interest to both countries and peoples.
The two sides must promote stable growth in bilateral trade and actively expand cooperation in 5G, digital economy, artificial intelligence and other areas. It is believed that Brazil will provide a fair and open business environment for Chinese companies operating in the country, said Wang.
The Brazilian minister pointed out that Brazil-China relations are of great strategic significance and are long-term.
In thanking China for its generous help to Brazil since the outbreak of the pandemic, França recalled that China is an important producer of pharmaceutical raw materials in the world and recalled that Brazil is in urgent need of vaccines and medical supplies in the fight against the pandemic, expecting continued strong support from China, according to the same statement.
Scientific and technological cooperation is of great significance to both countries, and Brazil wants to strengthen cooperation with China in areas such as the digital economy and 5G, and to maintain close communication with China in promoting China-Latin America cooperation, França added.
Ericsson AB Going Head-to-Head with Huawei in Brazil 5G Auction
According to the Brazilian press, the Ministry of Health had already sent a letter to China to the country's ambassador to Brazil, Yang Wanming, in early March requesting doses of the Sinopharm vaccine.
In the conversation between the two ministers, according to the same source, Wang signaled that 30 million doses of Sinopharm's vaccine may arrive in Brazil by June, and that he would help to obtain enough inputs for the production of 60 million doses of the Oxford/ AstraZeneca vaccine, manufactured at Fiocruz.
CanSino Biologicals to Seek Covid-19 Vaccine Approval in Brazil
In his inauguration speech, França used the term "health diplomacy" to say that the Foreign Ministry will actively seek vaccines and medicines from other governments.
According to a brief report on the phone call between França and Wang Yi published by the Brazilian Foreign Ministry, both "agreed on the urgency of combating the pandemic and cooperation on vaccines, IFAs (pharmaceutical ingredients) and medicines".
"Authorities in both countries are in constant contact to expedite remittances, which are essential to save lives", the statement says.
"They also addressed the promising prospects for trade and investment. They talked about the positive evolution of the Sino-Brazilian relationship and the growing numbers of trade – a record USD 102.6 billion in 2020".
Other articles
Brazil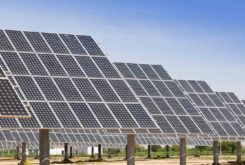 04 May 2021
EDP ​​Switching from Hydro to Solar Power Capacity in Brazil
Brazil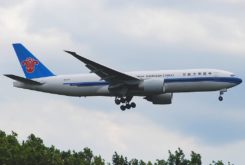 04 May 2021
After Air China, China Southern Airlines Suspends Brazil Flights