CanSino Biologicals will seek approval in Brazil for its covid-19 vaccine, that recently became the 4th immunizer in use in China.
Executives from CanSino, company that produces the one-dose Convidecia vaccine, met this week with Brazil´s National Health Surveillance Agency (Anvisa), according to the local press.
During the meeting Anvisa presented the complete set of standards and technical requirements for applications for registration or emergency use of vaccines against coronavirus in Brazil.
In addition, th regulatory agency clarified that, in order to assess the safety and effectiveness of an immunizer, it is necessary that Anvisa has access to all raw and available data about the product at the time of the analysis
Officially, Brazil has already authorized three vaccines for immunization against the new coronavirus (SARS-CoV-2), including CoronaVac´s, made by Sinovac.
After the meeting, CanSino expressed interest in bringing the Convidecia vaccine to Brazil, and will now evaluate if it will apply for emergency use license or a registration.
In both situations, Anvisa's assessment can be done with data from clinical studies carried out in the country or with data brought from studies in other countries.
Convidecia is based on a human adenovirus, known as Ad5, and was developed in partnership with the Institute of Biology at the Chinese Academy of Military Medical Sciences.
This non-replicating adenovirus is also genetically edited and receives part of the genetic material from the coronavirus.
On February 25, China announced the approval of the use of the CanSino vaccine for general use of its population. During the Phase 3 studies, not yet published, the immunizer showed an estimated efficacy rate of 65.2% against covid-19.
Other articles
Brazil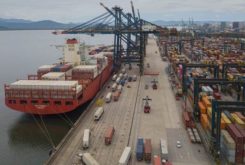 19 September 2023
China Fuels Record Brazilian Agricultural Exports
Brazil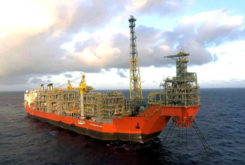 15 September 2023
New FPSO Arrives at Brazil´s Mero Oil Field Co-Owned by China´s CNPC and CNOC