EDP Renováveis (EDPR), the renewables subsidiary of Portugal´s EDP, plans to use Singapore as a platform to expand in Asia and eventually reach Australia, according to its chief operating officer for the Asia-Pacific region.
"To present ourselves as a global company, as we did in our business plan in 2021, we were missing a very important piece that represents half of the world's growth," said Pedro Vasconcelos, underlining the importance of the Asia-Pacific (APAC).
"APAC was the missing link," he added, quoted by ECO news. "We found Sunseap and felt that in the region we could benefit by standing on the shoulders of what the company has already built and build on those achievements."
On February 24, EDPR, which is 74.98% owned by EDP, announced it had completed the acquisition of a 91% stake in Sunseap, one of the largest solar energy companies in Southeast Asia, for EUR 600 million.
He stresses that although the region is lagging behind Europe and the US in terms of renewable energy penetration, it has potential based on the new targets for the use of clean energy sources in several countries.
EDP, which isresent in nine markets in Asia – China, Japan, South Korea, Taiwan, Vietnam, Malaysia, Thailand and Indonesia, as well as Singapore, its regional headquarters – describes Sunseap as a "pioneer" in solar, with over 700 megawatts of installed capacity and a pipeline of new investment over 6 gigawatts.
Vasconcelos lists EDPR Sunseap's goals for the region: add 2 GW of installed capacity by 2025, invest over EUR 6 billion by 2030 and hire 400 workers in the next two years, adding to the current 600.
By the end of the growth cycle in 2025, the energy company expects to be benefiting from what he calls 'utility scale' projects – that is, large-scale solar farms capable of generating significant volumes of power comparable even to coal plants, with each adding capacity of between 100 MW and 200 MW.
"Our strategy for this type of technology is strongly focused on Vietnam, China, South Korea, Japan, but also potentially Australia, if we can find the right opportunities to enter," the COO adds. "Australia is a very sophisticated market, a market that has high quality wind and solar resources. At the same time, it is a highly penetrated and therefore competitive market."
In the short term, EDPR Sunseap's main growth technology is decentralised generation (DG), which requires looking at water – as in the case of the solar park on the straits of Joh – and the sun as solutions.
Pedro Vasconcelos points out that in a region with a high population density that makes it difficult to find space to create solar or wind parks of 200 MW or 300 MW, such as the ones the energy company has in Brazil or the US, the DG technology is a real "Trojan horse" to enter the market.
Other articles
Angola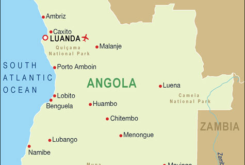 29 September 2023
Angola in Top-6 African Countries for Chinese Investment
Angola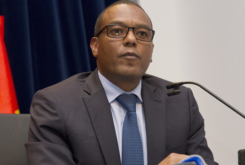 28 September 2023
Angola-China Mutual Investment Protection Agreement Ready for Signature