After 15 years as CEO of EDP, Antonio Mexia is being replaced by Miguel Stilwell de Andrade, who announced the drafting of a new strategic plan.
EDP shareholders, including China Three Gorges, met on Tuesday at an extraordinary general meeting to elect Stilwell de Andrade executive president for the next three years, replacing Mexia, who led the company since 2006.
The new Board, Stilwell de Andrade said after the meeting, will undergo a strategic reflection and announce, in the first quarter of this year, a new strategic plan with targets until 2025.
"We are now conducting a strategic reflection (…) to be able to announce to the market during the first quarter, a strategic plan that will materialize our ambition by 2025" , Stillwell de Andrade said at a press conference.
According to the proposal presented by the shareholders China Three Gorges (CTG), Oppidum Capital, Senfora, Sonatrach and the BCP Pension Fund, the new Board will be composed by Stilwell de Andrade (president), Miguel Setas, Rui Teixeira, Vera Pereira and Ana Paula Marques, with this body being reduced from nine to five members.
In addition to António Mexia, João Manso Neto, will also leave the post of executive chairman of EDP Renováveis, both having been suspended due to criminal accusations from Portugal's prosecutor general.
João Marques da Cruz, António Martins da Costa and Maria Teresa Pereira also leave the EDP Board.
CTG announced last week the sale of shares representing  up to 2.52% of the capital of Portugal's main utility, EDP, worth more than EUR 500 million.
Photo: Miguel Stilwell De Andrade
Other articles
Angola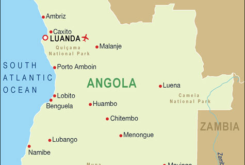 29 September 2023
Angola in Top-6 African Countries for Chinese Investment
Angola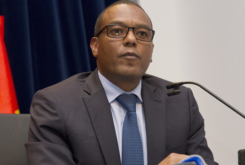 28 September 2023
Angola-China Mutual Investment Protection Agreement Ready for Signature