EDP Renováveis (EDPR) has completed the sale of a 181 MW operating wind portfolio in Spain to China Three Gorges (CTG), for a total of EUR 328 million, and is investing in solar power in Vietnam.
EDPR, whose parent company EDP has CTG has its biggest shareholder, announced in a statement the completion of the sale to CTG of a 100% stake in a 181 MW operating wind portfolio located in Spain.
The portfolio consists of 12 wind farms "already in operation which are under the Spanish 20-year regulated remuneration scheme. The average age of the portfolio is 12 years".
EDP to invest EUR 1.5 billion in offshore renewable projects until 2025
With this operation, EDP stated that will "accelerate value creation while recycling capital to reinvest in accretive growth."
The total consideration of the transaction corresponds to an Enterprise Value (100%) of EUR 328 million, which translates into an Enterprise Value of EUR 1.8 million/MW.
In another statement, EDPR informes that it has acquired two solar PV projects for USD 284 million from local developer Xuan Thien Group. The acquisition also includes "an additional earn out conditioned to performance achievements."
"This transaction is expected to establish a long-term relationship between Xuan Thien Group and EDP to jointly explore additional opportunities in the region contributing to accelerate EDP growth prospects in APAC", the company added.
The new projects in EDPR's portfolio started operating in 2020, under a 20-year power purchase agreement (PPA) at a price of USD 93.5/MWh.
EDPR has been in the Asia-Pacific region since 2021 and gained local presence in February 2022, when it acquired Sunseap for EUR 600 million.
Other articles
Angola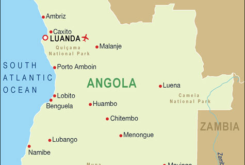 29 September 2023
Angola in Top-6 African Countries for Chinese Investment
Angola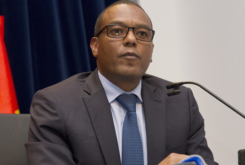 28 September 2023
Angola-China Mutual Investment Protection Agreement Ready for Signature