EDP Portugal, that has China Three Gorges as its largest shareholder, wants to invest EUR 1.5 billion in renewable projects in the ocean by 2025, strengthening the focus on offshore wind power in the context of the Strategic Plan presented in 2021.
This investment will contribute to the goal of adding wind capacity to Ocean Winds (OW) – the joint venture it holds halfway with Engie, according to a statement released by EDP.
By 2025, OW plans to add 5 to 7 gigawatts (GW) of projects that will already be in operation or under construction and 5 to 10 GW of projects in advanced development.
The document reports that since it was established in 2020, OW has grown from 1.5 GW of projects under construction and 4 GW under development to a portfolio of over 11 GW and is currently present in seven countries.
"OW's projects have contributed to accelerating the blue economy and are fully aligned with EDP's sustainability commitments", EDP adds.
Currently, the installed capacity of offshore wind in the world is about 40 GW and is expected to reach over 200 GW by 2030 and more than 1500 GW by 2050.
EDP launches new brand image in tune with its sustainable goals
"This is a moment of action, consistent and collective, to transform the world into a better place for future generations. EDP will remain committed to contributing to this change, with ambitious energy transition targets, namely in offshore wind and solar energy", said Miguel Stilwell d'Andrade, CEO of EDP.
"Besides a high business potential, this segment has clear economic and environmental benefits, which the group will continue to promote, along with clear sustainability commitments to the ocean, aligned with the UN Sustainable Development Goals and the goals set out in the Paris Agreement", he added.
Other articles
Angola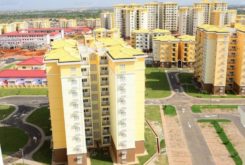 06 February 2023
CITIC rejects widespread construction defects in Angolan Kilamba Kiaxi housing project
China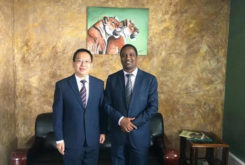 06 February 2023
China supports refurbishment of Guinea-Bissau parliament building