EDP ​​is set to sell its 50% stake in the USD 500 million San Gaban III hydroelectric project, in Peru, to its largest shareholder China Three Gorges (CTG), along with its stake in Hong Kong's Hydro Global.
According to Infralogic, citing two sources close to the deal, CTG already owns the other 50% of San Gaban and will become the sole shareholder of this hydroelectric plant.
San Gaban dam (pictured above) has a capacity of 206 megawatts (MW). Launched in 2017, the project marked its the entry of the Portuguese electric company in Peru.
EDP Renováveis Sells Spain Assets to China Three Gorges for EUR 307 Million
At a cost of USD 560 million (548 million euros at current exchange rates), this hydroelectric plant benefited from a 19-year financing from China Development Bank in the amount of USD 365 million.
The San Gaban III power plant has a 30-year concession, won in November 2017 by the Hydro Global consortium, owned in equal parts by EDP and CTG.
At that time, EDP informed the market that the construction of the dam would be in charge of another company belonging to CTG group, CWE.
China's CTG to Benefit From Highest Dividends Ever from EDP Portugal
The sale of the 50% held in this project is part of EDP's asset rotation strategy, to grow internationally, after its strategic partnership with CTG was reviewed at the end of last year.
CTG, which owns 20.2% of EDP, has been showing interest in renewable energy assets in several markets in which EDP operates.
In June, the Chinese company reached an agreement with Nexwell Power to acquire a portfolio of 619 MW in photovoltaic projects in Spain for around 200 million euros.
EDPR nets EUR 328 million with sale of wind assets to China Three Gorges, expands in Vietnam
In a statement, EDP said it has agreed to sell to China International Water & Electric Corporation ("CWE"), that belongs to CTG, its 50% participation in Hydro Global Investment Limited ("Hydro Global"), with headquarters in Hong Kong, for a total amount of approximately USD 68 million.
Hydro Global is a 50-50 joint venture between EDP and CTG, whose main asset is the hydro project San Gabán, in line with the update of the Framework Agreement that governs the partnership between both parties on that date, "adapting it to the current context of the sector, and making it more flexible to maximize value and promote the sharing of best practices for both companies and their shareholders, while ensuring the compliance with the most rigorous corporate governance standards".
"The sale of its participation in Hydro Global will allow EDP to maintain its growth trajectory, in compliance with the objectives set out in its 2021-2025 Business Plan, maintaining its focus on the growth in renewable generation assets, networks and in the provision of value-added services to its customers", the company added.
Other articles
Brazil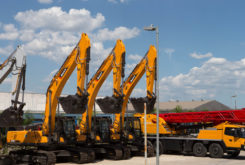 10 August 2022
Chinese heavy equipment manufacturer Sany to explore wind power industry in Brazil
Angola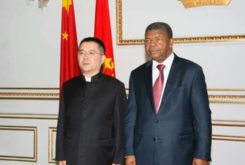 08 August 2022
Exemption of customs tariffs for Angolan exports to China negotiated