EDP Renovaveis (EDPR), whose parent company EDP has China Three Gorges as its biggest shareholder, is in talks to sell power directly to Japanese and Korean companies as a way to boost growth in Asia.
In a departure from its traditional contracts with state entities, EDPR is betting on deals with corporates to break into the Asia-Pacific region, while it aims to invest EUR 21 billion euros in renewables over the next four years, 80% in North America and Europe.
"We're actually in negotiation.. and actually starting to open up to the Japanese and South Korean corporates, which can itself be a huge enabler for growth," Pedro Vasconcelos, the chief operating officer for Asia-Pacific, said in an interview with Reuters.
The Asia-Pacific region makes up just 5% of the company's total energy portfolio. But major investments in renewable power projects in Vietnam and the acquisition of solar firm Sunseap helped increase its Asia power generation capacity 25-fold in a year, to 712 megawatts (MW).
Now the utility is looking to add new capacity in Australia and China, besides expanding its presence in Vietnam and Singapore.
EDPR aims to replicate its operations in the wealthy city-state, in which it supplies green energy to Meta, Amazon and Microsoft, Vasconcelos said.
Few countries in Asia, unlike Europe and the U.S., have clearly defined regulations and policies on fiscal support, said Miguel Stilwell d'Andrade, chief executive at EDP and EDPR, though there were "some very interesting countries".
Links to grid networks and mechanisms such as auctions to enable long-term renewable power supply deals would benefit growth in such investments, he added.
"It's really more a question of defining the clear regulatory framework so we can make long-term investments," Stilwell d'Andrade said.
Taxes and caps on power tariffs in some European nations stifled new investment, Stilwell d'Andrade said, while U.S. policies spurred companies to invest there.
"If you're constantly going to be taxing, capping prices or clawing back profits and revenues, then you will not have enough capital," he said.
The profits of Europe's top 10 utilities are less than the profit of one of the top five oil and gas companies, he added. "Additional taxes are a bad idea and they disincentivise additional investments."
Other articles
China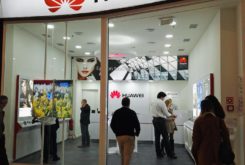 30 May 2023
China´s Huawei Unaware of Portugal´s Government Intentions to Ban It From 5G network
China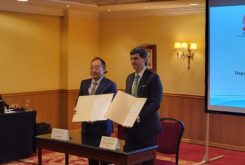 29 May 2023
Shandong Department of Commerce links with Portugal´s Trade Agency