Portuguese utility EDP – Energias de Portugal SA, whose biggest shareholder is China Three Gorges, is investing in solar projects in five African countries, including Angola and Mozambique.
The Lisbon-based company will invest EUR 500,000 (USD 600,000) in solar projects capable of benefiting more than 30,000 people in the five countries, according to a statement.
Through the A2E Fund, the company will support seven initiatives, such as Viva com Agua by Sankt Pauli and Luwire Wildlife Conservancy to use solar systems in Mozambique to power water desalination technology and basic services for the local population, including the irrigation of agricultural fields.
With ADDP Angola, EDP will replace diesel generators at two schools, while DAAP Malawi will supply clean electricity to a vocational school, the Portuguese utility noted.
Also supported will be the OffGridBox solar project aimed at providing energy and clean water to six refugee camps in Rwanda.
In Nigeria, EDP will help deploy solar-powered refrigeration systems in eight markets for fish sellers in the Lagos area and for a community of women farmers.
Other articles
Angola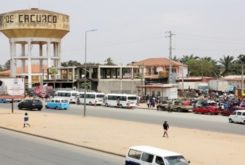 22 March 2023
Chinese entrepreneurs open new shopping center in Angola´s Luanda province
Angola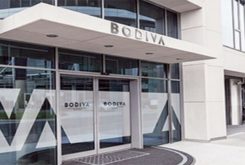 10 March 2023
Stock trading on Angolan stock exchange BODIVA "modest" after two bank IPOs