EDP has announced the closing on a loan facility deal worth Singapore Dollar (SGD) 1 billion (USD 750 million) in "strengthening" its commitment to the Asia-Pacific region.
"This loan strengthens EDP's commitment with the APAC region, aligned with the strategy defined in EDP's 2023-2026 Business Plan", the Lisbon-based company said in a statement.
The five-year loan facility was signed by EDP – Energias de Portugal, S.A. ("EDP") and EDP Finance BV, the statement adds.
Singapore's GIC to invest EUR 1bn to acquire a stake in Portugal's EDP Renovaveis
The facility was arranged as a Club Deal by EDP, with DBS Bank as Coordinator. DBS Bank and other three international banks: MUFG, OCBC and UOB as Bookrunners and Mandated Lead Arrangers, with MUFG also acting as Facility Agent.
In an interview with Portuguese newspaper Expresso, the CEO of EDP, Miguel Stilwell de Andrade, said the company plans to develop solar and wind farms worth around 25 billion euros over the next four years to build around 16 gigawatts (GW).
"To give you an idea, the installed capacity in Portugal at the moment is 20 GW", said the CEO.
Other articles
China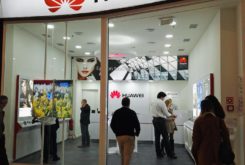 30 May 2023
China´s Huawei Unaware of Portugal´s Government Intentions to Ban It From 5G network
China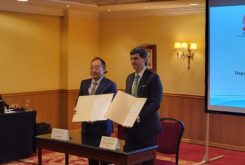 29 May 2023
Shandong Department of Commerce links with Portugal´s Trade Agency