Singapore's GIC has committed to investing EUR 1 billion to acquire a stake in Portugal's EDP Renovaveis (EDPR), which is planning to raise equity to fund a EUR 21 billion expansion plan to invest in renewables.
EDP, the parent of EDPR, said, of the EUR 1 billion to be subscribed by GIC affiliate Lisson Grove Investment, EDPR had the option to reallocate up to €15 billion, which EDPR may offer to institutional investors.
Ang Eng Seng, CIO of infrastructure at GIC, said: "We are very pleased with this anchor investment to fund EDPR's considerable growth plan in renewables globally.
"This aligns with GIC's commitment to enable the global transition to a net-zero economy, given the key role played by renewables."
Ang said: "EDPR is an excellent partner for GIC, given EDPR's global presence, strong project development capabilities and diversification across renewable technologies."
Under its strategic plan for the period 2023 to 2026, EDP plans to invest EUR 21bn to deploy some 17GW of renewable energy globally through its renewables arm. Additionally, EDP will deploy a further EUR 4bn to focus on electricity networks.
Miguel Stilwell de Andrade, CEO of EDP, told a media briefing that having an additional capital increase of EUR 1bn, subscribed entirely by GIC, allowed EDPR to "essentially accelerate that growth even more".
EDP would continue to hold more than 70% of the renewable energy company, he said, adding that "we don't have any intention of additional placements, certainly not of this magnitude".
Other articles
Brazil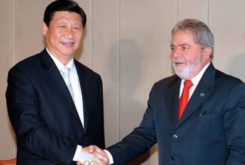 20 March 2023
Brazilian President travelling to China with record delegation of 240 businessmen
Brazil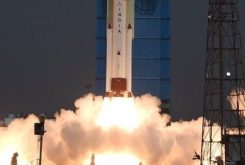 20 March 2023
New Brazil-China satellite will monitor deforestation in the Amazon