China is expected to announce more financing and new deals in a range of areas, from e-commerce to health care at the Forum on China-Africa Cooperation in Dakar, Senegal, at the end of the month.
While Chinese lenders are becoming more cautious and demanding bankable feasibility studies amid debt distress in the continent, according to Development Reimagined, a Beijing-based international development consultancy, "China is likely to announce more financing and new initiatives during the [meeting]".
In a study released on November 12, the consultancy said that in previous forums, China had a pattern of making gradual commitments, piloting them and expanding specific goals. For instance, in 2006, Beijing pledged USD 5 billion in financing, an amount that increased to USD 60 billion by 2018. Beijing has also trained thousands of Africans, up from 10,000 in 2003 to 50,000 in 2018.
"There will be new initiatives, some of them will be financial and some of them non-financial," Development Reimagined chief executive officer Hannah Ryder told South China Morning Post. Ryder said e-commerce was a new area that might get more attention this time, with many traders finding e-commerce sites useful ways to source materials or sell finished products amid the pandemic travel restrictions.
She also said there were compelling reasons to expect concessional financing from China to African countries to continue, including the strength of China's economy compared with many other areas in the world due to early Covid-19 prevention measures.
"FOCAC has been very unique within Africa-plus-one summits for announcing new financing to Africa. Today, not only is finance necessary in the context of Covid-19 recovery, which the Chinese government has acknowledged, but infrastructure financing remains a major gap for African countries across the board," Ryder said.
However, she cautioned that a specific sum might not be announced. "This is still up for discussion and negotiation as it has been for the last few FOCAC summits."
The two-day conference, which starts on November 29, is taking place in Dakar at the ministerial rather than the summit level due to Covid-19 concerns. Ministers and senior representatives from China, the African Union and the 53 African countries with diplomatic relations with China are expected to attend the forum, which will be hosted by Senegalese Foreign Minister Aïssata Tall Sall.
Wu Peng, director general of the Chinese foreign ministry's ­African affairs department, has said that China will come up with ways to expedite exports of agricultural products from the continent to China, with details expected to be unveiled during the meeting. He also tweeted that China and Africa would launch a series of measures to promote cooperation in e-commerce and "further discuss vaccine cooperation with African countries".
Other signs of agenda items came from Chinese ambassador to Tanzania Chen Mingjian on Monday when she revealed in a commentary that "China plans to announce targeted cooperation measures in key areas, such as infrastructure, health care, climate change and digital economy".
Other articles
Angola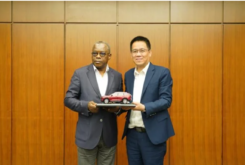 20 September 2023
Chinese Automaker Great Wall Says Angola a 'Key Market'
Angola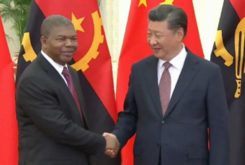 18 September 2023
"New Vitality" in Angola-China relations, CCP Political Bureau Member Yin Li Says