Businessman David Chow has resigned from his position as Honorary Consul of Cabo Verde in Macau, dissatisfied with the way his investments have been handled in the African country.
Chow's resignation was made via a letter sent to Cabo Verde's government, sent on 18 January, which also implied the honorary consulate's closure in Macao.
According to the Cabo Verde newspaper, the letter sent by the former Macao lawmaker shows "a certain displeasure" towards the Cabo Verde government for "neglecting" his investment in the country.
Cabo Verde Government awaits "recovery plan" for David Chow´s Casino
A Nação pointed out that the investment by Chow's company, Macau Legend Development, in Cabo Verde, is getting closer to becoming a "white elephant" as the hotel – which includes a casino and a marina – should have been completed within three years.
Seven years passed, however, and "all that was built was a huge building and the bridge that connects Gamboa to the Ilhéu de Santa Maria".
Another investor, from Cabo Verde, is now reported to have the intention to build a tourist development in the Gamboa area – where Chow invested – with an investment of USD 250 million.
Growing doubts on completion of David Chow´s project in Cabo Verde
The Cabo Verde newspaper added that Chow's decision to abandon his post "has had a great impact on the government" of Cabo Verde, who is said to have hastily scheduled a trip to Macao to assess the consequences of Chow's decision.
Cabo Verde's Minister of Foreign Affairs Rui Alberto de Figueiredo Soares will travel to Macao "to try to minimise any damage" that could be caused by the honorary consulate's closure but no date for the trip has been announced yet.
This is not the first time that Chow and the Cabo Verdean authorities have had problems. Previously, the local businessman made an attempt to open a bank in Cabo Verde called Banco Atlântico, but the nation's central bank rejected the project, considering that Chow lacked "banking suitability".
Other articles
Angola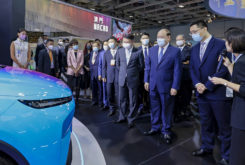 27 February 2023
Macao government chief expects Macao Forum ministerial conference in 2023 after 4-year postponement
Cabo Verde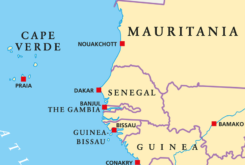 22 February 2023
Cabo Verde launches third gaming concession