Results of initial clinical trials of a Chinese Covid-19 vaccine, ongoing in Brazil and other countries, have shown it to be safe and generate a good antibody response, according to The Lancet Infectious Diseases journal.
"We found that two doses of CoronaVac at different concentrations and using different dosing schedules were well tolerated and moderately immunogenic in healthy adults aged 18–59 years. The incidence of adverse reactions(…) indicate no dose related safety concerns but more long-term follow-up is needed," the researchers said.
They also noted that "most adverse reactions were mild, with the most common symptom being injection-site pain, which is in accordance with previous findings for another inactivated Covid-19 vaccine from Sinopharm (another Beijing-based pharmaceutical group)".
Compared with other Covid-19 vaccine candidates such as viral-vectored vaccines or DNA or RNA vaccines, the researchers noted, the occurrence of fever after vaccination with CoronaVac was relatively low.
CoronaVac, manufactured by Sinovac Life Sciences in Beijing, contains an inactivated SARS-CoV2 virus. Since this was an early stage trial vaccine candidate, its efficacy was not being tested.
As many as 144 participants were enrolled in the phase 1 trial of the vaccine candidate between 16 and 25 April. And 600 participants were enrolled in its phase 2 trial between 3 and 5 May. A total of 743 participants had received at least one dose of the vaccine.
Dr Gang Zeng, one of the authors of the study, from Sinovac Biotech said, "CoronaVac is one of many Covid-19 vaccine candidates that are being explored in parallel. There are a multitude of different vaccine technologies under investigation, each with their own advantages and disadvantages. CoronaVac could be an attractive option because it can be stored in a standard refrigerator between 2 and 8 degrees centigrade, which is typical for many existing vaccines, including flu."
The Chinese vaccine has been at the heart of a political feud between Brazilian President Jair Bolsonaro and the governor of Sao Paulo, Joao Doria, who is expected to run against him in the country's next presidential elections in 2022. Doria has said he hopes to eventually vaccinate Sao Paulo state residents with CoronaVac, but Bolsonaro has disparaged the vaccine, instead backing a trial by Oxford University and AstraZeneca.
Other articles
Brazil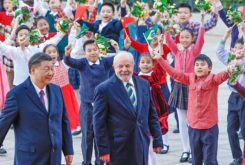 26 September 2023
China To Deepen Practical Cooperation With Brazil in All Areas
Brazil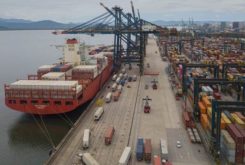 19 September 2023
China Fuels Record Brazilian Agricultural Exports