A "serious adverse event" that led Brazil's health authorities to halt clinical trials of a Chinese-developed Covid-19 vaccine was not related to the vaccine trial itself, which is expected to resume soon, according to the director of Brazil's Butantan biomedical institute.
Brazil's National Health Surveillance Agency (Anvisa) suspended the trial on Monday after an incident on October 29. A note from Anvisa said the trial had been paused in order to better evaluate the data and assess the risk.
But Dimas Covas, the institute's director, told reporters at a news conference on Tuesday in Sao Paulo that the incident was in no way linked to the vaccine trial.
"The serious adverse event observed in a volunteer in the trial has no relation to the vaccine," Covas said. "It was analyzed and determined that there was no relation."
Covas said there was no reason to interrupt the trial, and added he is hoping it will restart soon. The incident is reported to be the suicide of a volunteer.
China's Sinovac began Phase 3 clinical trials of its CoronaVac vaccine in collaboration with the Butantan Institute and the state of Sao Paulo in late July, with an aim to recruit 130,000 volunteers. Phase 3 trials represent the final and most important testing stage before regulatory approval is sought.
News that the trial had been paused came as US drugmaker Pfizer announced that early data from its own coronavirus vaccine showed it was more than 90% effective.
In a statement posted online Tuesday, Sinovac said it was "confident in the safety of the vaccine," without giving a reason for the reported suspension. "We have communicated with our Brazilian partner, the Butantan Institute, and the head of the institute believes the incident has nothing to do with the vaccine. Sinovac will continue to communicate with the Brazilian side on this matter," the statement said.
The Chinese vaccine has been at the heart of a political feud between Brazilian President Jair Bolsonaro and the governor of Sao Paulo, Joao Doria, who is expected to run against him in the country's next presidential elections in 2022.
Doria has said he hopes to eventually vaccinate Sao Paulo state residents with CoronaVac, but Bolsonaro has disparaged the vaccine, instead backing a trial by Oxford University and AstraZeneca.
Writing on Facebook  afterthe suspension of a Brazilian trial, the president said the halt of the CoronaVac trial was "another victory for Jair Bolsonaro".
Photo: São Paulo, Brasil
Other articles
Brazil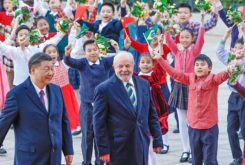 26 September 2023
China To Deepen Practical Cooperation With Brazil in All Areas
Brazil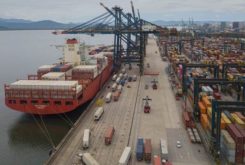 19 September 2023
China Fuels Record Brazilian Agricultural Exports