China will send a new shipment of food to Africa to combat the current food crisis, and will support the continent's agricultural modernization, Chinese President Xi Jinping announced.
The President also undertook an initiative in support of the industrialization of Africa, of which China is the largest trading partner and said that Beijing will continue to support the region in speaking with one voice on global affairs and continuously improving its international standings.
During the BRICS Plus Dialogue on the sidelines of the Johannesburg summit last week, Xi called for increasing the representation of developing countries in the new global governance.
China-Africa trade surges to a record USD 282 billion in 2022
In his speech, he advocated for joint efforts to build a community of shared development, and stressed that no nation should be left behind in the process of global modernization. In this case he announced a special fund of 10 billion dollars for the implementation of the Initiative for Global Development (IGD).
The President revealed that China will cooperate greatly with African countries regarding the sharing of satellite mapping data, the implementation of the Smart Customs Cooperation Partnership and the launch of the "IGD for the Future of Africa" action plan with UNESCO.
"Over the past decade, China has provided a large amount of development assistance to Africa, helping to build over 6,000 kilometers of railways, over 6,000 kilometers of highways and more than 80 large-scale power plants," Xi commented.
China-Portuguese Speaking Countries Ocean Research Alliance launched
In the joint statement following the China-Africa Leaders' Dialogue, as part of the Summit, China pledged to promote Africa's regional economic integration, strengthen intra-African trade, promote investment and facilitate the development of value chains.
Other articles
Angola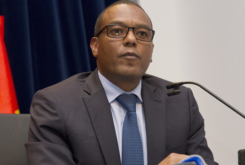 28 September 2023
Angola-China Mutual Investment Protection Agreement Ready for Signature
Angola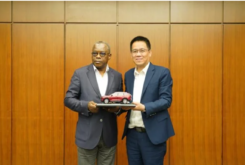 20 September 2023
Chinese Automaker Great Wall Says Angola a 'Key Market'