Investment by Chinese companies in Brazil more than tripled in 2021, returning to pre-Covid pandemic levels and making the country the main destination for Chinese capital last year, according to a new study.
The amount contributed increased 208 per cent, reaching USD5.9 billion, which made Brazil the largest recipient of Chinese investments in the world, according to a study by the Brazil-China Business Council (CEBC).
The survey "Chinese Investments in Brazil: 2021, A Year of Recovery", which was launched at the end of August shows that there has been renewed interest in the area of information technology, with 10 projects – almost a third of the total for 2021 – widespread investments in the oil sector, which totalled around USD 5 billion, and continued contributions in the electricity sector, especially with initiatives by the giant's China Three Gorges (CTG) and State Grid.
Brazil achieves 'largest opening up of agro products in the last 10 years' by China
In the industrial area, the most significant investment was the purchase of a Mercedes-Benz plant in São Paulo by Great Wall Motors, China's largest private vehicle manufacturer.
The study's launch event was attended by executives from three large Chinese companies with business in Brazil, who presented the reasons why their headquarters decided to invest in the country.
José Renato Domingues, Corporate Vice President of CTG Brasil, said that the company entered the country nine years ago because it saw a promising market. "Brazil has to invest in energy to continue growing," he pointed out.
Chinese heavy equipment manufacturer Sany to explore wind power industry in Brazil
Domingues recalled that CTG's relationship with Brazil is about 30 years old and dates back to the period when company technicians came to the country to study the Itaipu hydroelectric plant to build the Three Gorges plant in China – both are now the largest hydroelectric power plants in the world.
Strong commercial ties between Brazil and China and opportunities for new business development were what motivated China's fifth-largest bank, Bank of Communications, to buy Brazil's BBM in 2015, said Leandro Omena, head of Large Corporate and China Desk of BOCOM BBM, the result of the merger.
Pedro Bentancourt, director of External and Government Relations at Great Wall Motors Brasil, said the company would initially invest R$4.6 billion (USD 900 million), but that could be increased to R$10 billion to R$12 billion in years to come.
Brazil may be the emerging country most susceptible to impact of Chinese slowdown
Between 2007 and 2021, China has already invested USD 70.3 billion in Brazil, through 202 ventures, placing the country fourth among the largest recipients of Chinese investments worldwide.
In the last year, unlike Brazil, Chinese investments in other destinations, such as the United States and Australia, fell by 27 per cent and 70 per cent, respectively.
Other articles
Angola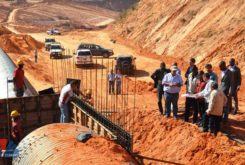 03 October 2022
Brazil, Angola and Portugal rank high in Chinese infrastructure index 
Brazil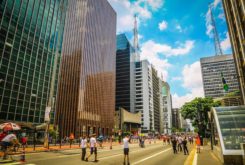 28 September 2022
Foreign investment in Brazil at 10 year high