Brazil may be the emerging country most susceptible to the impact of the Chinese economy´s slowdown, according to the Bank for International Settlements (BIS).
In a new study, the BIS equates a 1 percentage point (p.p.) drop in China's economic growth to a decline of around 0.7 p.p. the pace of Brazil's expansion. As a basis, it used data between the years 1996 and 2019.
"Many emerging economies are highly exposed to slower Chinese growth, especially emerging Asian countries and some commodity exporters," says the BIS, that acts as 'the central bank of central banks'.
China aiming at "greater global impact" of Brazil ties using BRICS
South Korea is the emerging economy that would be most affected by a slower pace of growth in China, could have an impact of 1% on its growth. In the case of Mexico, this reflection would be 0.45%, while in India it could reach almost 0.50%.
In the view of the BIS, the lower growth in China is one of the pressure factors, together with the war in Ukraine, for global 'stagflation', affects countries with low economic growth and uncontrolled prices for an extended period.
This is because the country has been responsible for a relevant part of the world´s growth, around a quarter, and external demand for the rest of the world, mainly for raw materials.
"Lockdowns and other measures to enforce the authorities' strict COVID policy could further disrupt production networks, both in China and with trading partners," the BIS said in the study. "The fight against the virus is far from over", it adds.
Last year, the Chinese economy grew by 8.1%, but this pace has already slowed to 4.8% in the first quarter of 2022. Global organizations and investment banks have revised China's expansion pace downwards in the face of the country´s 'zero covid' policy.
Other articles
Brazil
05 December 2022
Brazil Exports to China Jump 35.6% and lead to record trade surplus
Brazil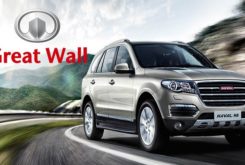 30 November 2022
China's SUV maker GWM to launch Brazil-made model in the first quarter of 2023