Brazil's trade surplus with China reached USD 19.1 billion from January to May this year, adding to record overall foreign commerce values in South America´s largest economy.
The trade surplus value with China is equivalent to 70.4% of the Brazils balance in the first 5 months of 2021, highlights the bulletin of the Foreign Trade Indicator (Icomex), by the Brazilian Institute of Economics of the Getulio Vargas Foundation (FGV Ibre).
In the period, Brazil's trade surplus totaled USD 27.1 billion, the highest value in the federal government's historical series started in 1997.
The bulletin highlights that prices command the dynamism of Brazilian exports to China.
The share of the Asian country in Brazilian exports rose from 32.5% to 34% between January-May 2020 and 2021. Between these two periods, the variation in the volume exported was 1.4% and that in prices, 32.3%.
Overall, prices continue to lead the increase in the value of exports. In the comparison between the accumulated up to May 2020 for this year, exports increased by 30.6%, with a 20.8% increase in prices and 7.1% in shipped volumes.
Brazil's Exports to China Grow 36% by April, Boosted by Iron Ore
In imports, the value rose 20.9%, with an advance of 17.4% in quantity and only 3.3% in prices, until May this year.
The greater variation in export prices compared to imports led to a 20.4% increase in the terms of trade between the months of May 2020/2021, highlights the bulletin.
The analysis by type of industry, points out Icomex, shows that, in the year to date, the manufacturing industry leads the increase in exported volume, with growth of 10.3%.
The ten main products exported were sugar and molasses, soy bran, beef, fuel, cellulose, poultry meat, iron or steel semi-finished products, non-monetary gold, amont others.
The bulletin highlights that, except for automobiles, all other main exports can be classified as commodities. In agriculture, soy was 89% of sector exports in May and 78% accumulated from January to May. Coffee and cotton were the main products after soy.
Other articles
Brazil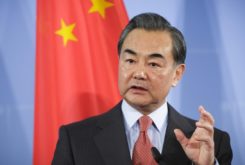 30 November 2023
Chinese Foreign Minister Calls for Lifting China-Brazil Ties to New Level
Angola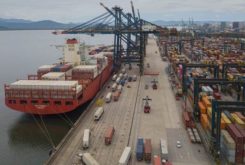 28 November 2023
Sino-Lusophone Trade Dips Again in First Ten Months of 2023