Brazil's exports to China surged 36% until April, due to rising international iron ore prices, and chinese demand for the metal is expected to increase.
According to official data, in the first 4 months of the year, the country exported the equivalent of USD 27.63 billion to China, the highest value on record for the same period.
Brazil has gradually increased its supply of iron ore to China, with the latest data from Brazil's Ministry of Development, Industry and Foreign Trade showing that iron ore exports to China in April were 16.39 million tons, an increase of 103 percent year-on-year.
Owing to an upturn in the global economy, led by China, iron ore prices hit a peak of around USD 230 per tonne earlier this month, but has since weakened to stand just below USD 190 per tonne.
"Iron ore prices have fallen sharply in recent days as China clamps down on speculative behaviour in the steel industry, weighing on mill profitability," Commonwealth Securities senior economist Ryan Felsman said, quoted by AP.
In this month's federal budget, the Australian Treasury said it expects the iron ore price could remain elevated for an extended period due to Chinese demand and unresolved supply disruptions in Brazil, another major iron ore exporter.
As the largest country in terms of steel output and exports, China's demand for iron ore has been strong. However, China depends heavily on iron ore imports, with around 80 percent of iron ore resources coming from abroad. About 60 percent of China's iron ore resources come from Australia and 20 percent from Brazil.
Chinese industry participants are diversifying their sources of bulk commodities in an attempt to cut reliance on Australian imports, in the wake of rising trade tensions between the two countries.
Australian media recently reported that China intends to "punish" Australia's iron ore sector through beefing up imports from Brazil. China is also working on a cooperation plan with Guinea in Africa, Australian news portal news.com.au reported on Saturday.
Several experts told the Global Times on Monday that given current China-Australia relations, diversifying the sources of supply for much-needed goods like iron ore has become part of China's long-term strategy to fend off the risks of too much reliance on any single source.
Other articles
Brazil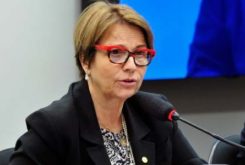 22 June 2021
Brazil Open to Partnering With Chinese Commodity Traders
Brazil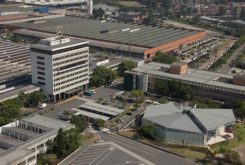 21 June 2021
Great Wall Motor Closing in on Brazilian Factory Acquisition