Chinese heavy equipment manufacturer Sany is serving mainly Brazil's mining segment, but is preparing to explore the renewable energy segment, specifically the wind power industry.
Sany Brazil's director Neo Wang told BNamericas that this year the company will continue to focus on the mining sector, but that the "bet for the future is renewable energy".
"We will invest not only in the electrification of the fleet, but also in renewable energy generation in the wind power chain", Wang said.
Chinese heavy equipment maker Sany supplies Brazil´s CSN Mineração with electric trucks and excavators
The company is serving sectors such as mining, civil construction, cargo lifting, roadworks, among others. "The electrical equipment market has grown globally, and Brazil is no different", Wang said.
"Sany is taking the lead in this new wave. We created a new energy technologies division, concerned with strategic planning, R&D and the incubation of the high-tech industry. In 2021, we developed 34 electric products, of which 20 have been launched with hybrid and electric equipment", the executive added.
The electric equipment line still represents a small portion of the equipment offered in the domestic market by Sany.
China´s XCMG and Sany supply Brazilian mining groups Vale and CSN
According to Wang, the main factor for expansion is the maturation of R&D equipment and certification time. "We are constantly seeking to optimize this process, also with partners in Brazil that test new equipment from 2023", he added.
At present, sales in the mining machinery sector continue strong growth, but also in load lifting, and telescopic handlers, among others. According to Wang, "this entire market should maintain steady growth, sustained mainly by pressures to reduce pollutant emissions, increase safety and modernize the fleet".
Sany Brazil is headquartered at the Jacareí unit, in São Paulo state. It has branches in São José dos Campos, São Paulo state; in Minas Gerais, Espírito Santo, and is opening a new branch in Santa Catarina state.
Other articles
Angola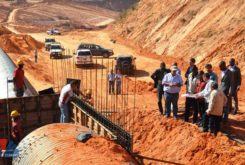 03 October 2022
Brazil, Angola and Portugal rank high in Chinese infrastructure index 
Brazil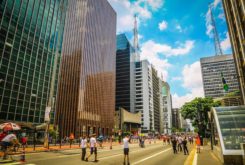 28 September 2022
Foreign investment in Brazil at 10 year high