The new Chinese housing project in Cabo Verde will support the Special Maritime Economic Zone of São Vicente, according to the Chinese ambassador in the African archipelago.
In an article in the Cabo Verde press, ambassador Du Xiaocong adds that the São Vicente housing project is the fifth financed by China to be launched since 2021. The others are the second phase of the 'Safe City' project, the donation of 50 thousand doses of Chinese-made covid vaccines, the donation of military material and the Uni-CV construction.
The São Vicente project is part of the bilateral cooperation plan, within the framework of the Forum of China-Africa Cooperation, and "is also the specific measure of the Chinese government to support the construction of the Special Maritime Economic Zone of São Vicente and to improve the lives of the local people", Du writes.
The São Vicente housing project was designed and managed by the China Urban Construction Research Institute and executed by Chinese company Zhengtai.
According to Du, President Xi Jinping highlighted at the recent 8th Ministerial Conference of the Forum on China-Africa Cooperation in Senegal that China would work closely with African countries to jointly implement nine programs: in medicine and health, poverty reduction and agricultural development, trade promotion, investment promotion, digital innovation, green development, capacity building, cultural exchange, and peace and security.
"Many of the contents of the nine programs mentioned above are highly consistent with the mutually beneficial cooperation between China and Cabo Verde, especially in the fields of health, poverty reduction and benefits to farmers, digital innovation, green development, human resource training, cultural exchanges and peace and security. The two parties have ample potential for cooperation", the diplomat adds.
Chinese funded USD 10 million housing project concluded in Cabo Verde
The housing project delivered in January will be followed by the construction of a maternity hospital at the Dr. Baptisa Sousa Hospital in Mindelo. Other recent projects include the National Stadium and the restoration and expansion project of the Presidential Palace of Cape Verde.
"The friendly and mutually beneficial cooperative relations between the two countries have been deeply integrated into the China-Africa strategic cooperation partnership, and their level of communication and cooperation in international affairs is also constantly improving", according to Du.
Other articles
Cabo Verde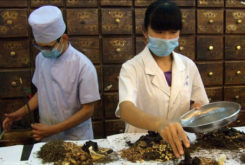 27 July 2022
Cabo Verde working with Macau Industrial Park to implement traditional Chinese medicine
Angola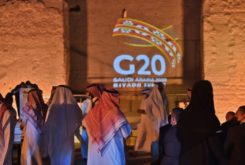 12 July 2022
African governments owe three times more debt to private lenders than China