The Prime Minister of Cabo Verde, Ulisses Correia e Silva, and the Chinese ambassador in the African country attended the opening of a Chinese funded USD 10 million housing project in the island of São Vicente.
The 88-unit social housing project in Portelinha (pictured above) is pointed out by the Government of Cabo Verde as the first accomplishment of the actions provided for in the technical and economic agreement signed with the China International Cooperation Agency, during the visit by the Prime Minister to Beijing in 2016.
According to the Government, the project in the island of São Vicente is fully financed by the Chinese Government and was promoted by the Municipality of São Vicente and the Governments of the two countries.
Xi Jinping willing to take relations with Cabo Verde "to a new level"
In January 2019, the Ministry of Infrastructure, Planning and Housing signed with the Chinese Agency for International Cooperation, the technical and economic agreements for the implementation of a set of actions which were included in the housing project. Construction began in October 2019.
In addition to living conditions, the project provides for infrastructure that allows access to water and energy, a playground and rainwater drainage.
The two-bedroom apartments are distributed in 11 blocks of 4 floors, with two apartments per floor. The total value of the project is over USD 10.3 million.
Other articles
Angola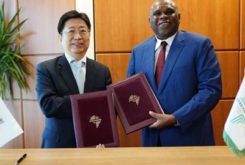 30 August 2023
Afreximbank and China Development Bank sign USD 400 million Loan to Support African SMEs
Angola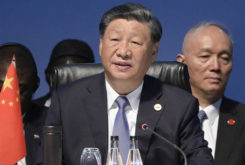 25 August 2023
Chinese President Vows to Support Agricultural Modernization in Africa