Chinese President Xi Jinping "attaches great importance to the friendship" with Cabo Verde and is willing to work with the African country´s authorities to "take relations to a new level", according to the Chinese ambassador.
In an article in the Cabo Verde press, ambassador Du Xiaocong said that on November 9th he conveyed messages of congratulations addressed by President Xi to newly elected President José Maria Neves, saying that bilateral relations "had been friendly for a long time and the pragmatic cooperation between the two sides had yielded fruitful results and tangible benefits for their peoples".
The Chinese President, according to the diplomat, "attaches great importance to the friendship between the two countries, and is willing to work with his counterpart to take friendly relations to a new level. Since last year, despite the inconvenience caused by the epidemic to personnel exchanges between China and Cabo Verde, the pragmatic cooperation of the two sides has not slowed down".
In the article, the diplomat highlights the inauguration ceremony of the new Uni-CV Campus and, this month, the opening ceremony of the graduation course in Chinese Language at the country´s main university, which houses a Confucius Institute since 2015. Since then, more than 5,000 local students began the study of Chinese.
According to the ambassador, the new course "is an important step", meaning that Cabo Verde "begins to have a solid platform to rely on its own university to train its own Chinese language teachers".
"It will certainly benefit the cause of friendship between China and Cape Verde in the long run, as well as benefit from the continued expansion of Uni-CV's internationalization process. It's a far-sighted decision", ambassador Du Xiaocong adds.
Other articles
Cabo Verde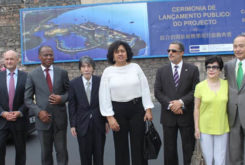 31 January 2023
"Displeased" David Chow moves to close Cabo Verde consulate in Macao
Angola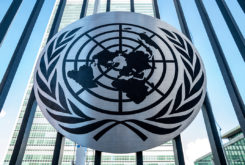 31 January 2023
Mozambique and Cabo Verde to lead Portuguese-speaking countries GDP growth in 2022