Ex-convict Feng Shen, who is accused of using false professional credentials to obtain a golden visa in Portugal and swindle both Portuguese and Chinese nationals, has been using three different identities in China.
The Chinese citizen suspected of fraud and forgery (pictured above) also has ID cards under the names Shen Bofeng and Yao Zhongqiu, other than Shen Feng, according to data obtained by CLBrief. While he uses the three IDs, he has only one ID card number, which is another serious crime in China and even other countries.
Shen Feng used different identities to open multiple accounts in Bank of China, China Construction Bank, Huaxia Bank, Minsheng Bank, Postal Savings Bank, among others  in China, to transfer large amount of funds obtained from his suspected swindling activies. He also opened an account in a branch of a European bank in mainland China to circulate funds.
Turmoil in Portugal Golden Visas feared, as former Chinese convict is investigated
Authorities in Portugal have been investigating for the past few months the golden visa granted to Shen Feng, who was accused of using false documents to obtain his residence card. According to one source monitoring the process, following a complaint with the Portuguese borders agency (SEF) and the prosecutor, Shen Feng is under joint investigation.
Using his Golden Visa and presenting himself as a representative of a department of the United Nations, Shen presented himself as a "facilitator" in both countries, including in real estate deals, receiving ammounts from Portuguese and Chinese citizens reaching "millions", sources say.
Among the Sino-Portuguese business community, the case has been an increasing source of concern, as it could have an impact  in golden visa issuance and, more largely, on bilateral relations. The police and judicial departments of the two countries, are expected to take action soon.
Portugal realtors lure Chinese investors with serviced appartments and real estate funds
The swindler acquired a luxury house in Quinta da Marinha (Cascais, outside the capital Lisbon) and his whole family is part of the residence permit for investment activities in Portugal, issued in October 2018 and valid until January 2023. While he has several criminal convictions in China, he claimed that he had no criminal record and provided a Chinese certificate, which is now considered a forgery.
Shen Feng is a resident of Hainan Province, China and claimed to be an assistant to the governor of Hainan Province, as well as the adopted son of one of the founding generals of the people's Republic of China.
According to information gathered, in 2000 Shen Feng was convicted of illegal fund-raising in Zunyi City, Guizhou Province. In 2007 and 2008, he he was again accused of that crime, along with fraud, in the same province. The same happened in 2011, with records of criminal detention existing.
Portugal Golden Visa Scheme to Remain Attractive Despite Changes, Experts Say
In September 2020, Shen Feng established the China Innovation Planning Research Institute, and is suspected of bribing a public official in the process. He obtained a large amount of franchise fees from subordinate institutions across the country China.
According to informed sources, the Chinese former convict also has a criminal record in Wuhan, China. Shen Feng was also suspected of defrauding a female investor in Suzhou China of 3 million RMB yuan.
Other articles
China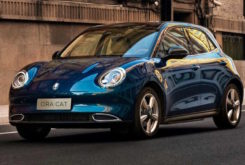 30 November 2023
Great Wall Motor Eyes Portugal in European Expansion
Brazil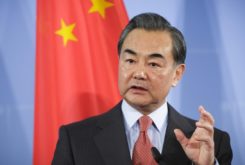 30 November 2023
Chinese Foreign Minister Calls for Lifting China-Brazil Ties to New Level