Chinese fashion retailer Shein´s earnings in Brazil have reached BRL 2 billion (USD 364 million), according to analysts from local bank BTG Pactual.
With fast sales growth, Shein reached a turnover comparable to that of locals groups Hering, which is over 140 years old, Arezzo&Co (USD 2.9 billion last year), according to BTG´s report "Shein's Playbook in Brazil".
High user engagement, low price and consolidated digital strategy are as some of the pillars for the company in Brazil, according to the study carried out by analysts Luiz Guanais, Gabriel Disselli and Victor Rogatis.
According to information from Similarweb, the Shein app was the most downloaded last year within the fashion segment, with 23.8 million downloads in Brazil. Tthe BTG study reveals that the app downloads have kept growing, and until June added another 5.6 million.
Retailer C&A accounted for 902,000 downloads in the same period, five times less than the Chinese company, which does not have a fixed network of physical stores in the country.
Local companies such as Arezzo&Co, Grupo Soma and Renner are bolstering their digital approach, with the rapid growth of the Chinese company in the country putting the entire sector under pressure, the report adds.
Shein invested in the opening of pop-up stores, in addition to planning a marketplace with Brazilian sellers, to be launched soon, as well as building a local supply chain, Exame magazine reported.
In 2021, Shein had 43.7 million users and USD 15.7 billion in revenue, and it´s app is more popular than Amazon's in terms of number of downloads, while revenue is comparable to about 55% of the revenue of the Inditex group, which owns Zara.
"We see Shein as a growing force in local retail apparel, with a strong digital native DNA and ability to drive users to its platform. Plus, it has hyper-fast production, low prices, and data-driven product offerings. The company must diversify its production matrix, improve service levels and leverage the already high engagement and organic traffic on its platform, with longer duration of visit and more pages per visit than its peers", write the analysts.
In Brazil, regulatory issues, tax complexities and especially logistical bottlenecks can cause the company to lose competitiveness against local competitors over time, in the analysts' view.
Shein has focused on improving the level of service in the country while keeping prices low. The company tops complaints on consumer protection website ReclameAqui in relation to the local competitors, but the rate of complaints is decreasing, while the problem solving rate went up to 79.8%, the report says.
In Brazil, only about 10% of purchases are currently made online, a significant advance compared to the pre-pandemic 5%, but a percentage that is still far from mature markets such as the United States and China.
Other articles
Brazil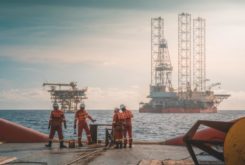 05 June 2023
Singapore Investigating local JV on Pre-2015 Brazilian Corruption Case
Brazil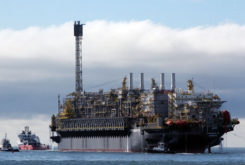 05 June 2023
China's CNOOC begins production at Buzios5 well in Brazil