AliExpress has increased from six to eight the number of chartered flights per week to bring orders from China to Brazil, as it steps up competition with Amazon, Mercado Livre and Shoppe.
The increase in flows will allow the delivery of goods from China to Brazil within seven calendar days. With the new flights, up to 1,200 tons of products will be transported every week.
The director of operations at AliExpress in Brazil, Briza Bueno, told the local press that, in addition to ensuring greater convenience to the customer, the add of chartered flights to the country seeks to speed up the delivery process.
Retailer strategies also involve new distribution centers and acquisition of logistics companies. The delivery combination tool will allow the customer to receive two or more products in the same delivery.
Allied to the attractiveness of shipping, AliExpress will offer, between June 27th and July 1st, progressive discounts on the product range, in case of purchase of several items.
The promotion will offer a 10% discount on the total purchase price, which, according to the company's director of operations in Brazil, should lead to an increase in the average purchase.
According to the CEO and commercial head of AGR Consultores, Ana Paula Tozzi, the Chinese e-commerce giant is coming to consolidate itself in the local market, after years of identifying the profile of Brazilian consumers.
"They sell everything very cheaply. And, with loss of purchasing power, high inflation and low average price of products, the space for this type of platform grows, as well as Shopee. They understand that, even with less money, people don't stop buying", Tozzi said.
The expansion of charter flights in June also shows AliExpress' intention to structure itself in Brazil before the main retail dates in the second half of the year: Black Friday and Christmas.
Other articles
Brazil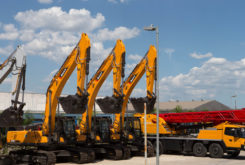 10 August 2022
Chinese heavy equipment manufacturer Sany to explore wind power industry in Brazil
Brazil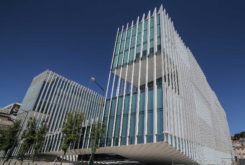 02 August 2022
Profits drop 11% at EDP, rise 85% at EDP Renewables in first semester