Brazilian sellers are now able to market their products on AliExpress, the largest virtual mall on the planet, which until now sold mostly products imported from China.
Brazil is the first country in the Americas to allow the registration of local sellers and the sixth in the world, said Yaman Alpata, head of sales for Ali Express in Brazil. Part of the Ali Baba group, Ali Express has been facing increased competition from other e-commerce sites.
Unlike other competitors, Ali Express does not have its own Distribution Center in the country. In Brazil, the shipment of products purchased by Ali Express will be coordinated by Cainiao, a logistics company belonging to the Alibaba group, which already operates in the country. Local sellers will also be able to use their own logistics operations if they prefer.
Brazilian sellers can now register on the Ali Express platform, and will pay a commission between 5% and 8%, depending on the type of product. According to Viviane Gomes Almeida, sales manager at AliExpress Brazil, Brazil is relevant to the company's business, and the decision to register Brazilian sellers was already mapped out, especially with the growth of e-commerce in the country. AliExpress has been in the country since 2019.
But global logistics difficulties, with increased freight, lack of ships and planes for deliveries, is also a factor that was taken into account by the company when allowing the entry of Brazilian sellers.
The growth of online sales in Brazil has attracted other Asian online commerce platforms. Shopee, from Singapore, already works with Brazilian sellers, and Shein, from China, a specialist in cheap clothing, brings imported products from China. Both have been operating in the country for at least two years.
According to the E-commerce in Brazil report, on-line trade in Brazil reached 1.49 billion hits last February, an increase of 21% over the same period in 2020.
The report shows that there was a growth of 51.43% in imported products, in the annual comparison, which can be understood as a reflection of the growth of Asian online shopping platforms in the country.
Other articles
Brazil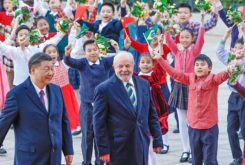 26 September 2023
China To Deepen Practical Cooperation With Brazil in All Areas
Brazil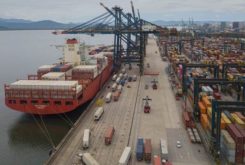 19 September 2023
China Fuels Record Brazilian Agricultural Exports