E-commerce is booming in Brazil this year and China´s Aliexpress is expecting to profit from the trend, by overcoming transport and logistics barriers, its general manager in the South American country says.
Yan Di, general manager of Aliexpress in Brazil, told Exame magazine that the weight of E-commerce in Brazil is still dozens of times smaller than in China, and that logistics costs and delays in the country are obstacles to growth.
According to the Webshoppers survey by Ebit | Nielsen, e-commerce grew 47% in the first half of 2020, with 7.3 million people buying on-line for the first time this year, bringing the country´s total of on-line shoppers to 41 million. By the year end, e-commerce´s share in total retail may double, from last year´s 5% (that compares with China´s 30%).
In the interview with Exame, Yan says "China is the future of Brazil in terms of e-commerce." For Aliexpress, 2020 was the best year of its Brazilian operation in the last decade, with increases of up to 130% in some relevant categories.
In Brazil, the platform is popular with young people and with high purchasing power – 60% of users are under 30 years of age and spend around 1,900 reais (USD 333) per month on online purchases, says Yan, who has held top positions at Ant Financial and Baidu, two other companies belonging to Alibaba group.
Aliexpress is expanding the number of services and strengthening its logistics in the country to improve service, particularly in logistics and delivery, and started chartering three weekly flights to bring goods from China to Brazil, that reduced the average delivery time between the two countries from three months to one month.
To facilitate deliveries, the company launched Aliexpress Direct, which joins orders from different suppliers in the same package for shipping at an integrated logistics center. But the delivery time within Brazil can often exceed the time it takes products to arrive at the border, according to Yan.
"We can bring technology to optimize and choose the best route, but we need to be patient with the delivery infrastructure in the country," Yan says.
According to the general manager of Aliexpress in Brazil, the team in the country "is lean and the volume of sales large, allowing for a good margin."
Other articles
Brazil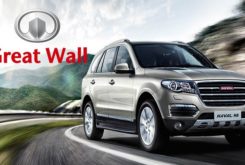 30 November 2022
China's SUV maker GWM to launch Brazil-made model in the first quarter of 2023
Brazil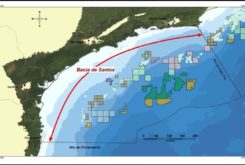 30 November 2022
CNOOC buys additional 5% stake in Buzios oilfield for USD 1.9bn