Chinese Group EMGI is set to invest EUR 300 million in a new real estate project in Lisbon, Portugal.
The new project, Encosta da Tapada, will include 550 apartments, offices and retail, in one of the largest lots available for development in the capital, a 14 hectare former quarry, which was bought from Millenium BCP bank.
With several residential rehabilitation projects in Lisbon – mainly located in prime areas between Avenida da Liberdade, Amoreiras and Avenida da República (pictured above) – this is EMGI Group's first project in Lisbon outside the luxury segment.
Portugal 'Golden Visas' Continue to Attract Chinese Investors
"This is a structuring project for the regeneration of the Alcântara Valley, with the capacity to bring more than 1,000 new residents to the western part of the capital (…). It is one of the projects with a scale that is so necessary to retain the Portuguese middle class in the city, and which also has the added value of enjoying an excellent location", said Gonçalo Santos, Head of Development at real estate consultant JLL.
Right on the coast, with views over the city and the Tagus River, close to the Monsanto Forest Park and with access to the main entrance routes into Lisbon, the Encosta da Tapada project will total 87,000 square meters (m2) of housing, 22,000 m2 of offices and 11,000 m2 of retail, complemented by 900 parking spaces.
In addition to green spaces, facilities such as a school and a home for the elderly are planned, as well as new accesses to the Alcântara district.
Portuguese Real Estate to Capture EUR 3 billion investment in 2021 – CBRE
First Global/EMGI – Investment Group (EMGI) is a multinational of Chinese origin that is dedicated to business activities in various sectors.
With relevant investments made in the fields of industry, mining, tourism, infrastructure, technology and agriculture in different geographies, in Portugal it is in the construction and real estate sector that EMGI has been asserting itself.
China, Hong Kong, Macau, Portugal, Australia, Canada and the United States are countries where EMGI is present currently, according to the company.
Other articles
China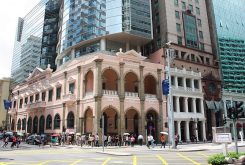 11 August 2022
BNU Macau shows first-half profit of MOP 128 million
Angola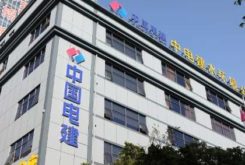 11 August 2022
Power China International eyes hydro projects in Angola