Chinese State Councilor and Foreign Minister Qin Gang He encouraged Chinese companies to invest in Equatorial Guinea and that the Asian country´s market welcomes more products from the African nation.
After meeting his counterpart from Equatorial Guinea, Simeon Oyono Esono Angue, in Beijing, Qing said China is willing to synergize the development strategies of both sides, deepen exchanges on governance experience, and help the African country to enhance its independent development capacity.
The Chinese minister, quoted by Xinhua, said China's efforts to modernize, uphold high-quality development and expand high-level openness will bring new development opportunities for the African nation.
Equatorial Guinea President sees China´s Belt and Road Initiative as development route for Africa
Qin also pledged China's consistent support to Equatorial Guinea in independently exploring a development path suited to its national conditions, safeguarding national sovereignty and opposing outside interference in its internal affairs.
He said the two countries should maintain high-level exchanges, strengthen practical cooperation, deepen cultural and people-to-people exchanges, and consolidate public support to promote bilateral relations.
Africa will continue to have China´s support in achieving economic recovery and sustainable development, building "a China-Africa community with a shared future in the new era", Qin added.
Cristina Mangue Abeso Becomes Equatorial Guinea´s First Delegate to Macau Forum
The Chancellor of Equatorial Guinea said that China is a good partner of Equatorial Guinea and Africa, and nothing can stop the deepening of friendship and cooperation with China.
He added that Equatorial Guinea firmly adheres to the one-China principle and opposes interference in China's internal affairs under the guise of human rights.
Other articles
China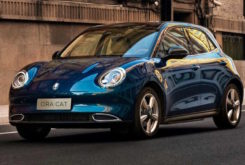 30 November 2023
Great Wall Motor Eyes Portugal in European Expansion
Brazil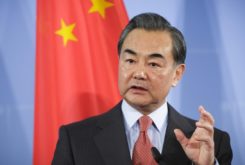 30 November 2023
Chinese Foreign Minister Calls for Lifting China-Brazil Ties to New Level