China´s President Xi Jinping has evaluated China-Cabo Verde relations as "a model" and a "reference", according to Chinese ambassador Du Xiaocong´s farewell message, after seven years in the African archipelago.
"The political stability of this country, the resilience and tenacity of its people, the openness and inclusion of its society and the coherence of its policy and diplomacy, have instilled an indelible mark on me", Du says in its message published in Cabo Verde.
The diplomat also underlines that Cabo Verde "actively participates in the construction of the Forum on China-Africa Cooperation (FOCAC) but also strongly supports the Chinese Belt and Road Initiative".
Chinese housing project in Cabo Verde to support Special Maritime Economic Zone
"In recent years, as the construction of the China-Africa strategic partnership and the community with a shared future between China and Africa make progress, China-Cabo Verde cooperation has opened up new expectations in related areas", the diplomat says.
In the message, Du recalls Chinese President Xi Jinping´s message of 2021 about the celebration of the 45th anniversary of the establishment of diplomatic relations between the two countries.
"China-Cabo Verde relations are characterized as a model of friendly coexistence of solidarity and cooperation, becoming a reference relationship between large and small countries", the diplomat quotes Xi Jinping as saying.
"During my term in office, I noticed that many Cape Verdeans were aware of the support and assistance that China has provided over the years in favor of the socio-economic development of Cape Verde, from the Palace of the National Assembly, the Presidential Palace, the Palace of Government, the National Stadium, hospitals, libraries and the New Campus of the University of Cape Verde, a project recently opened and in operation", he adds.
The diplomat also mentions the first Confucius Institute at the University of Cape Verde, the incorporation of Mandarin teaching in the Cabo Verdean national education system and the opening of a degree course in Chinese at Uni-CV, this time recruiting newly graduates.
Recalling the "frequent exchanges between the leaders of the two countries", Du quotes President Xi´s letter to President José Maria Neves on the occasion of his birthday, stating that "China and Cabo Verde are good friends", with bilateral relations registering "a positive trend and cooperation with robust advances in several areas", namely the fight against the Covid-19 pandemic,
"The friendship of the two countries has been deepened with support and mutual assistance between the peoples of China and Cabo Verde. And I reiterate the importance that I have always attached to the Sino-Cabo Verdean relationship, wishing to engage, together with Your Excellency, to promote new achievements in the friendship and cooperation relations between China and Cabo Verde, in order to benefit the peoples of both countries", Xi told his African counterpart, according to the diplomat.
Other articles
Angola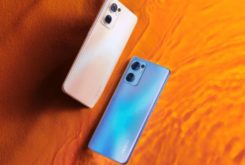 29 April 2022
Chinese phone maker Oppo launches new series in African market