Chinese motorcycle maker QJ Motor is launching in Portugal, represented by MB Motor Portugal, and will start opening its retail operation soon, reaching all market segments.
MB Motor Portugal is currently establishing its dealer network in the country, and the first retail space will open before the end of the year.
During 2023, the company wants to have a dealer network that covers 100% of the territory nationally, including the islands, and with the launch of new motorcyle models and widening of the range, the goal is that in 2027 QJ Motor will have a market share of 4.5% .
In the launch phase, the company led by Paulo Anjos targets three segments – adventure, street and custom – but plans to be present in all segments.
There are curently on offer three models for the adventure range – SRT 800, SRT 800X, and also the SRT 550 – another three for the street range – SRK 700, SRK 400 and the 'neo-classic' SRV 550 – and two models for the custom range – SRV 300 and the SRV 125.
The company bets on a wide range of products, quality/price ratio, customer-centric service; and the brand's appeal to both the younger and the more veteran riders.
Geely subsidiary Lynk&Co to offer car subscription service in Portugal in 2023
QJ Motor motorcycles arrive in Portugal offering a six-year warranty – from the brand itself, without intermediaries – which is transferable in a re-sale during the period.
Zhejiang Qianjiang Motorcycle Group Co., which is currently owned by Geely (Zhejiang Geely Holding Group Co.), is the owner of QJ Motor and other motorcycle brands such as Benelli or Keeway.
Geely owns several car brands, including Volvo, Polestar, Lotus, among many others.
Other articles
Brazil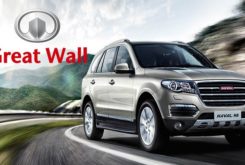 30 November 2022
China's SUV maker GWM to launch Brazil-made model in the first quarter of 2023
Brazil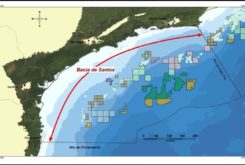 30 November 2022
CNOOC buys additional 5% stake in Buzios oilfield for USD 1.9bn