Lynk&Co, a joint venture between Volvo and Geely from China will start offering its car subscription service in Portugal next year.
 Telma Negreiros, the brand´s representative in Portugal, said the decision to enter was made following the "success" in launches in Spain and other european countries.
"We have three mature markets: Sweden, the Netherlands and Italy. At the beginning, the millennial generation was pointed out as a potential customer and we estimated about 9000 customers by the end of 2021. The truth is that we reached May 2022 with 103 thousand", Negreiros told newspaper Publico.
Chinese EV maker Aiways sets start of operations in Portugal for June
Lynk&Co does not have stands, it has "clubs", with a social function, with free access. 
Using a car implies becoming a member and costs 500 euros per month (all inclusive), with a monthly limit of 1250km (what is not spent is carried over to the following month and each extra kilometer is taxed at 15 cents). 
There is no minimum subscription period and customers can join and leave every month.
Another thing that distinguishes this program from competitors is that the "Netflix subscription" can be combined with an "Airbnb loan" – if you have subscribed to a car but for some reason you do not use it, lend it to other members and cover their loan time, thus reducing your monthly payment. 
The management of this sharing is done through an application, without additional paperwork.
The one model available is the Lynk&Co 01 (pictured above), an original 2017 plug-in hybrid. It is an SUV designed by Volvo on top of the XC40 platform and built in China by Geely. It comes in two colors (black or blue) and with a 1.5 TDI engine. Other than accessible via subscription, it t can also be purchased (44,500 euros, including VAT), says the brand. 
Other articles
Brazil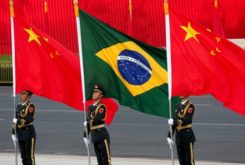 23 March 2023
Beijing expects Lula visit to "push China-Brazil economic relations to a new height"
China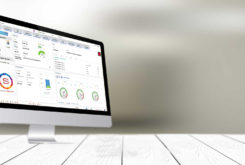 23 March 2023
Portuguese IT company Sistrade launches in China