Portugal 's auto market will welcome next year two new models from Aiways, the Chinese electric car brand, which is launching in several European countries.
Francisco Geraldes,  executive in Portugal of the importer Bergé Auto, told Negócios newspaper that the goal is to sell between 200 and 400 vehicles, "taking into account the growth of the electric vehicle market" in Portugal.
The first units of the U5 SUV, a "very interesting SUV with high quality", should only reach Portuguese customers "in late March or early April", with a price of around 35 thousand euros plus VAT.
Also in 2022, at the end of the first semester or in the third quarter, a second model of the Chinese brand is due to arrive, the SUV coupé U6.
Bergé plans "to have 10 dealerships, cover the mainland and the islands", Geraldes said. The company is currently the official importer of Mitsubishi, Kia, Fuso, Isuzu, Piaggio Comercial and the Chinese Maxus.
Aiways has already launched a first car model on the European market, in countries such as Germany, and is set to expand to Portugal, Spain, Belgium, Italy, France, Netherlands and Switzerland. Last year, it sold sold 550 units in the European market and this year it already delivered close to 400 units of the U5 SUV.
Other articles
China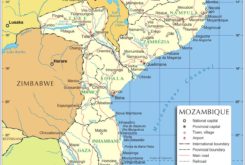 07 December 2022
Mozambique graphite attracts Chinese companies
Brazil
05 December 2022
Brazil Exports to China Jump 35.6% and lead to record trade surplus