Chinese lifestyle product retailer Miniso has just opened its third store in Portugal, and is planning to open a total of 20 stores in the European country.
With more than 4,300 stores in around 90 countries, Miniso made its debut in the Portuguese market last January, opened a second store in August and a now a third, all in and around the Northern city of Porto.
Miniso presents itself as "a Chinese design brand inspired by Japan", specialized in products from the "lifestyle" range and with exclusive collections of world-famous brands such as Marvel, Disney or Sesame Street.
Savills, Miniso's real estate consultant in Portugal, said in a statement that the Chinese brand plans to open a total of 20 stores in Portugal. Having opened its first store in Guangzhou in 2013, Miniso offers high-quality household goods, cosmetics, food, and toys at affordable prices.
Miniso is further strengthening its business foothold in Europe as it has announced the opening of a new store in Seville, the capital city of Andalucía in southern Spain on August 26. The opening of the new location in Spain, the 36th in the country, is followed by the unveiling of the Oxford flagship store in the UK on August 27, then the franchise store opening in Sardinia on August 28, which is the brand's fifth store in Italy within just four months.
"More MINISO stores will come to Europe before the end of this year. In spite of the challenges ahead due to the pandemic, we believe that MINISO will as always spot new growth opportunity in this changing market climate," Vincent Huang, Vice President and General Manager of MINISO Overseas Business recently said.
Other articles
China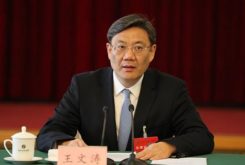 24 October 2021
China Promises 'Door Will Continue to Open' for European Companies
Angola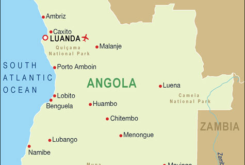 22 October 2021
Lobito Corridor Concession in Angola Attracts CITIC, CR20 and Mota-Engil