Chinese tech company Xiaomi is aiming at expanding its sales network in Portugal to 22 Stores, to push its smartphones and home appliances.
With new Mi Stores in Lisbon´s Colombo shopping center, Coimbra and Leiria, the company now plans to soon duplicate the 11 stores existing in Portugal.
Tiago Flores, Xiaomi country director, told the local press that the strategy is to be "closer to the consumer, including technical support".
China´s OPPO Aiming at 10% of Mobile Phone Market in Portugal
Xiaomi works with more than 300 innovative companies and partners (which includes Google and Amazon) and offers low prices for its smartphone models and more than two thousand connected products.
In the last quarter, the Chinese brand was the 2nd most sold in the country, behind Samsung, having grown 268%.
The company´s vast product range includes gaming monitors, TVs, 4K projectors and the top-of-the-range smartphone Mi 11 Ultra, as well as wearables, robot and portable vacuum cleaners, air purifiers and smart watches.
Other articles
Angola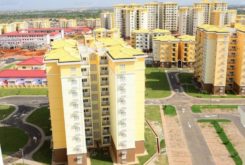 06 February 2023
CITIC rejects widespread construction defects in Angolan Kilamba Kiaxi housing project
China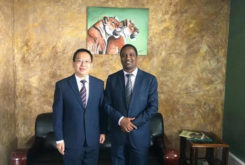 06 February 2023
China supports refurbishment of Guinea-Bissau parliament building