Chinese premium smartphone maker OPPO entered the Portuguese market this year and is aiming to reach 10% of market share in the country by the end of 2021.
OPPO´s smartphones will be among the first to be launched with the ColorOS 11 operating system, which is expected to provide an increase in response speed of 32%, according to the company's marketing director for Portugal and Spain, Javier Palacios.
To increase brand awareness in Europe, OPPO is already sponsoring the Wimbledon and Roland Garros tennis tournaments.
In entering Portugal, the Chinese manufacturer opted for a range of four smartphones at a more affordable price: model A9 (269 euros), A72 (299 euros), A91 (359 euros) and the new X2 Lite (499 euros).
Despite being more dedicated to the premium segment, OPPO wants to consumers to think of the company as serving all segments, according to Javier Palacios.
After establishing itself in the Asian market and in Australia, the company wants to grow in Europe, which demands it adapts to the specifications of the European countries.
With 16 years of existence, the company that started in DVD and Blu-ray players, is not better known for high-end mobile phones, some of which are adapted for the 5G technology, wireless headsets, smartwatches and speakers.
One of the strengths of OPPO phones is the smartphone's charging speed, according to the company, which promises charging in just over half an hour.
Other articles
Brazil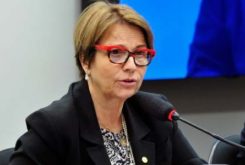 22 June 2021
Brazil Open to Partnering With Chinese Commodity Traders
China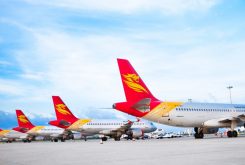 22 June 2021
Direct Flights Between Portugal and China Resume