China's President Xi Jinping said on Monday that a China-Africa center would be set up to provide African financial institutions with a USD 10 billion credit line.
In a speech during the China-Africa Cooperation Forum, the Chinese leader (pictured above) said the USD 10 billion credit line will support African exports, create a zone for trade and economic cooperation, and build a China-Africa industrial park.
In the next three years, Xi said that China's imports from Africa will reach USD 300 billion as a result of growing cooperation between the two sides.
E-Commerce and Health Care to Take Center Stage at FOCAC 2021
According to Reuters, Chinese bank financing for infrastructure projects in Africa fell from USD 11 billion in 2017 to USD 3.3 billion in 2020. China's Belt and Road Initiative – in which Chinese institutions finance major infrastructure around the world – is slowing.
In his speech, Xi also pledged to deliver another 1 billion doses of Covid vaccines to Africa in efforts to encourage Chinese companies to invest in the continent.
In Africa, less than 50 percent of the population is fully vaccinated amid growing concern over the spread of the new omicron Covid variant first identified in South Africa.
Of the 10 billion doses, Xi noted that 600 million would be donations, while 400 million would be provided through other means such as joint production involving African and Chinese companies.
China will also build 10 health projects in Africa and send 1,500 health experts, Xi added.
Other articles
Angola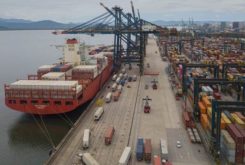 28 November 2023
Sino-Lusophone Trade Dips Again in First Ten Months of 2023
Angola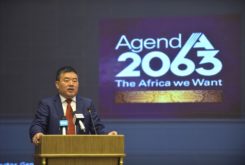 20 November 2023
China and Africa Vow to Bost Cooperation Under Belt and Road Initiative