China will disburse USD 249 million to finance a national broadband project in Angola, within the scope of a financing agreement signed in Luanda between both governments.
The Angolan Secretary of State for Telecommunications and Information Technologies, Alé Fernandes, noted the importance of the agreement for the sector and said that it will allow for the reinforcement and expansion of the country's infrastructure network.
"We are talking about the implementation of around 2,000 kilometers of terrestrial fiber optics that will make it possible to reach areas not yet reached by telecommunications services (…). And we also have a microwave segment that will make it possible to reinforce communications in Cabinda", he underlined.
Angola among first destinations of China's new Foreign Minister Qin Gang
The Angolan finance minister, Vera Daves (pictured above), and the Chinese ambassador to Angola, Gong Tao, were the signatories of this agreement, which foresees that the Asian giant will grant the loan to finance the project.
"The agreement that we signed today, due to its characteristics, contributes to further develop friendly relations and promote our economic, financial and technical cooperation", said Vera Daves, quoted by the Angolan press.
According to the Angolan official, this is "more favorable" for Angola "than market conditions with a maturity period of up to 20 years and without associated collateral".
"This financing is fully aligned with the strategy adopted by the executive for indebtedness and public debt management, thus contributing to its sustainability", assured the Angolan minister.
The Chinese ambassador to Angola, Gong Tao, said the instrument now initialed translates into the "opening of new doors and new chapters" in relations between Luanda and Beijing.
"We are here working together to serve the cooperation of our parties for a better well-being of our two peoples", said the Chinese diplomat .
Other articles
Angola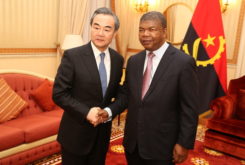 07 December 2023
China and Angola "An Example" for South-South Cooperation, MFA Says
Angola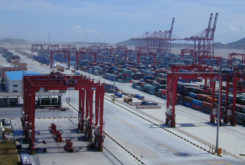 07 December 2023
China Eliminates Tariffs on 98% of Imports from Angola and Signs Investor Protection Agreement